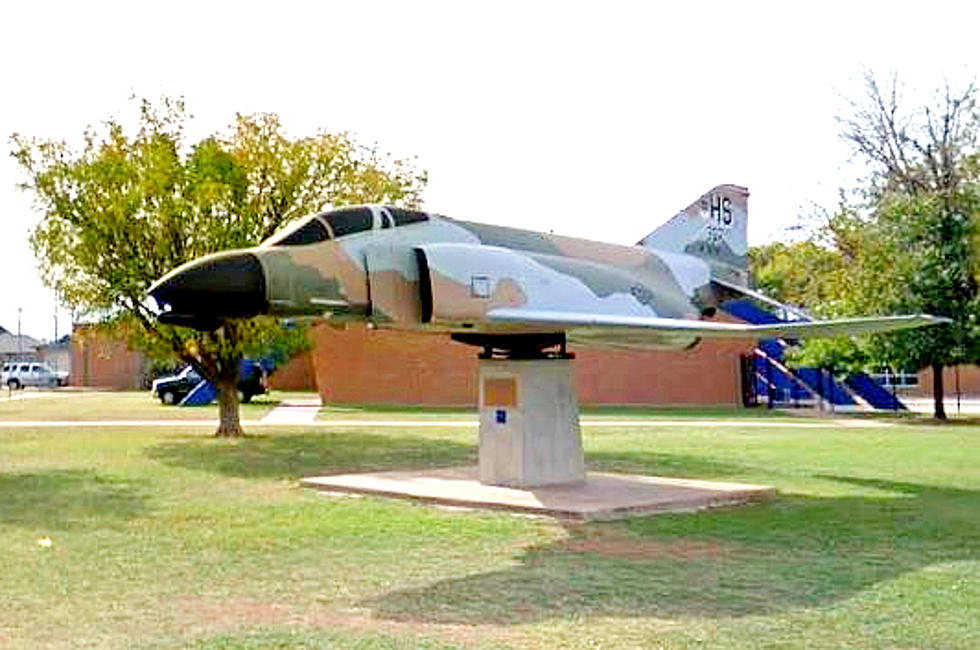 Dyess Elementary School's F-4 Jet Has Made Its Final Flight
Google Maps
If you have ever driven by Dyess Elementary School, just outside the Dyess Air Force Base housing gate. You would have seen the school's mascot (at least that's what I called it). The mascot is a military aircraft. an F-4 Phantom II fighter/bomber. This awesome aircraft protected and kept Americans safe and free from 1958 until 1986.
The above-mentioned aircraft took its last and final flight this week. The journey wasn't that long (less than one hundred yards), and traveling at a snail's pace it came to rest at the new Dyess Military Memorial Park near the new Dyess Elementary School.
The same F-4 Phantom that flew missions over Vietnam, and has been on static display in front of the school for several decades is now on display at the new memorial park, honoring the graduates, and past employees of Dyess Elementary who served and/or were killed in the line of duty.
The 25-ton aircraft was cut free and lifted up by a huge crane. The journey began amidst hundreds of elementary school kids screaming and cheering for the workers and the F-4 airplane moved slowly up the road into the new memorial park.
The F-4 Phantom Jet Below is on Display now at the New Memorial Park
The incredible part was after the crane lifted the airplane using heavy-duty chains, the ground crew of only three workers guided the plane using simple ropes attached to the wings and the tail section. It appeared as if the jet was in flight again.
The F-4 Phantom II is the centerpiece at this new memorial park that has a walking path with strategically placed walls displaying the name of every graduate or former employee at Dyess Elementary that served and died in the line of duty. 
The Video Below Shows Off What The F-4 Phantom Can Do
LOOK: Things from the year you were born that don't exist anymore
The iconic (and at times silly) toys, technologies, and electronics have been usurped since their grand entrance, either by advances in technology or breakthroughs in common sense.
See how many things on this list
trigger childhood memories—and which ones were here and gone so fast you missed them entirely.