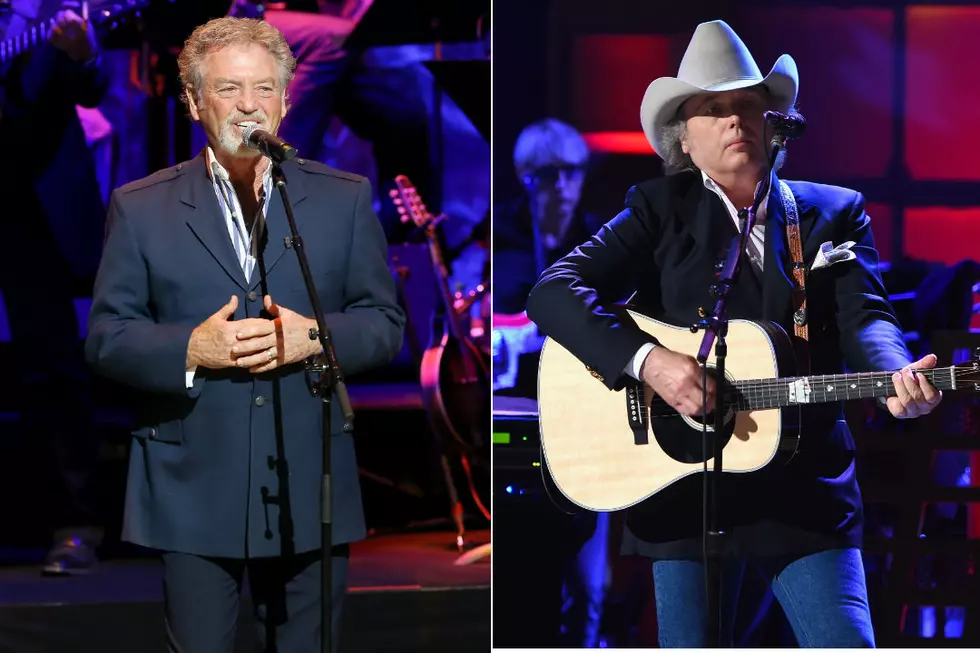 Dwight Yoakam, Larry Gatlin + More Will Join Nashville Songwriters Hall of Fame
Terry Wyatt, Jamie McCarthy, Getty Images
Dwight Yoakam and Larry Gatlin are just two of the 2019 inductees into the Nashville Songwriters Hall of Fame, in a class that also includes Marcus Hummon, Kostas Lazarides (who is known professionally as Kostas), Rivers Rutherford and Sharon Vaughn. The newest batch of songwriters to join the Hall of Fame was revealed during an announcement at Nashville's storied Columbia Studio A on Wednesday (Aug. 7.)
During the announcement, several of the honorees were in attendance, the Tennesseean reports, with the exceptions of Yoakam and Lazarides, who both live in the western U.S., but sent video messages of gratitude that were played during the announcement ceremony.
"Over the years, I've been acknowledged for the recordings I've made, but oftentimes the public's unaware that many of the songs I recorded, and many that became hits, were things that I wrote or co-wrote. So thank you for acknowledging that," Yoakam said in his video.
Hummon (known for hits such as "Cowboy Take Me Away" and "Bless the Broken Road") was among those present on Wednesday, and addressed the room to share his gratitude. "When I first got here, not much was happening for me. I didn't know that I would fit in or not. I remember I was cutting a demo with five, six guys at [the] studio and I got a call from my publisher, and she said 'Only Love' went No. 1," he explained, according to Billboard. "I remember going outside and it was raining....I started running in the rain for the telephone and I put my money and I called my mom and dad. I said 'Hey, you won't believe it. I got a No. 1,' and my dad was so excited. He said, 'That's so great. They can't take it away from you...'"
The Nashville Songwriters Hall of Fame Class of 2019 will officially be inducted during a gala on Oct. 14, 2019. Select seats for the event will be open to the public, and ticket prices will benefit the Nashville Songwriters Foundation.
50 Country Songs That Everyone Must Hear Before They Die