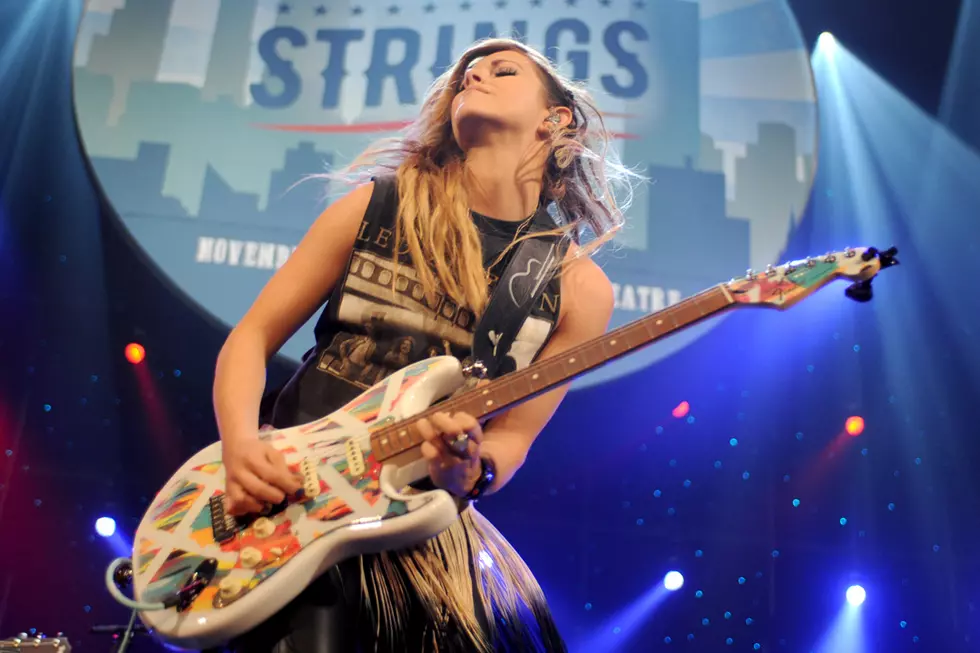 Can Lindsay Ell Bring 'Want Me Back' to the Top Country Videos of the Week?
Timothy Hiatt, Getty Images
Lindsay Ell has just released a video for her latest single, "Want Me Back." Will her fans vote her into the top country music videos of the week?
Laine Hardy continues his long reign at No. 1, but his "Ground I Grew Up On" video retires from voting this week after aging out of consideration.  Home Free remain at No. 2. Jim Stanard moves up to No. 3 this week, and next week's countdown should look significantly different with Hardy's video out of the running and new blood from some top artists.
Which artists and videos would you like to see in the countdown's top spots next week at this time? Taste of Country lets our readers decide who wins the Countdown every week, so get to voting, and don't forget to share this poll with your country music-loving friends and family.
Watch for the results next Friday, and good luck!
Note: Fans can vote for one video, once every hour until the poll closes next Friday at 12PM ET. The weekly Top 10 will be revealed immediately after the poll closes. Videos are retired after six months, or when fans lose interest or when an artist releases a new video for a current single.
10

"Trying on Rings"

Maddie & Tae

8

"Bluebird"

Miranda Lambert

7

"My Friend Fred"

Sammy Kershaw

6

"One Too Many"

Keith Urban With Pink

5

"Sunday Drive"

Brett Eldredge

4

"Happy Anywhere"

Blake Shelton and Gwen Stefani

3

"Home"

Jim Stanard (Feat. Peter Yarrow and Bethany Yarrow)

2

"Everybody Walkin' This Land"

Home Free

1

"Ground I Grew Up On"

Laine Hardy