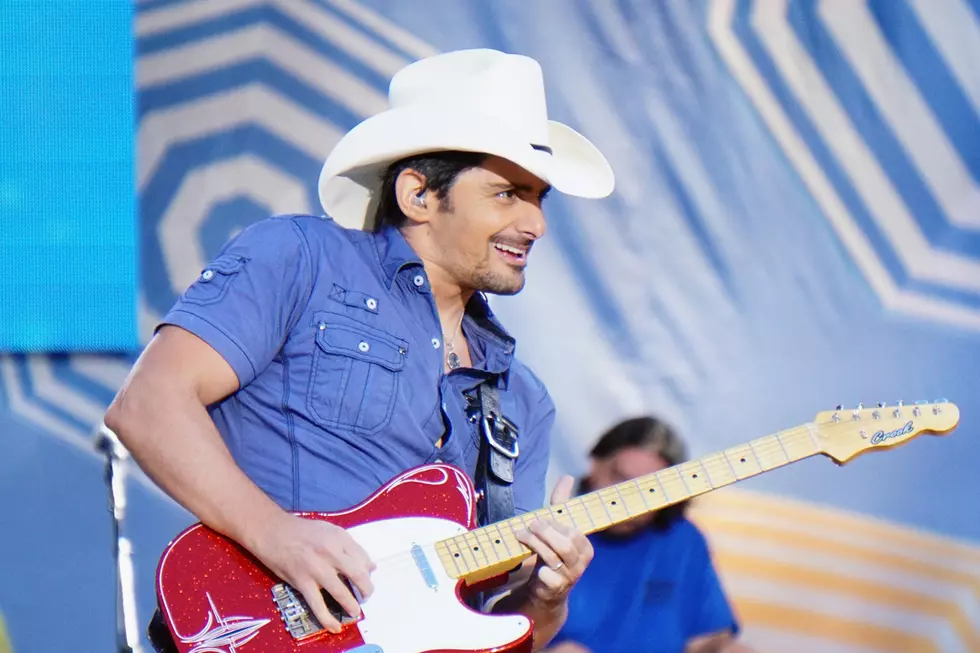 Will Brad Paisley Bring 'Bucked Off' to the Week's Top Country Videos?
Mike Coppola, Getty Images
Brad Paisley enlisted his fans to help with the new video for his current single, "Bucked Off." Will those same fans vote it into the top country music videos of the week?
Paisley asked fans to film their breakups and send them in to be used in the clip, and the result is a hilarious video to go along with his light-hearted breakup song.
The veteran superstar is squaring off for votes this week against Morgan Wallen, who has just released a new video for "Chasin' You." Who's got your vote this week?
Taste of Country counts down the most popular videos in country music each week, and publishes the results every Friday. We depend entirely on votes from readers, so if you want to see your favorites win, you've got to vote and keep voting!
Note: Fans can vote for one video, once every hour until the poll closes next Friday at 12PM ET. The weekly Top 10 will be revealed immediately after the poll closes. Videos are retired after six months, or when fans lose interest or when an artist releases a new video for a current single.
10

"Got My Name Changed Back"

Pistol Annies

9

"High Horse"

Kacey Musgraves

8

"Take You Home"

Cassadee Pope

5

"Goodbye Summer"

Danielle Bradbery with Thomas Rhett

4

"Friends Don't"

Maddie & Tae

3

"Doin' Fine"

Lauren Alaina

2

"Don't Let the Old Man In"

Toby Keith

1