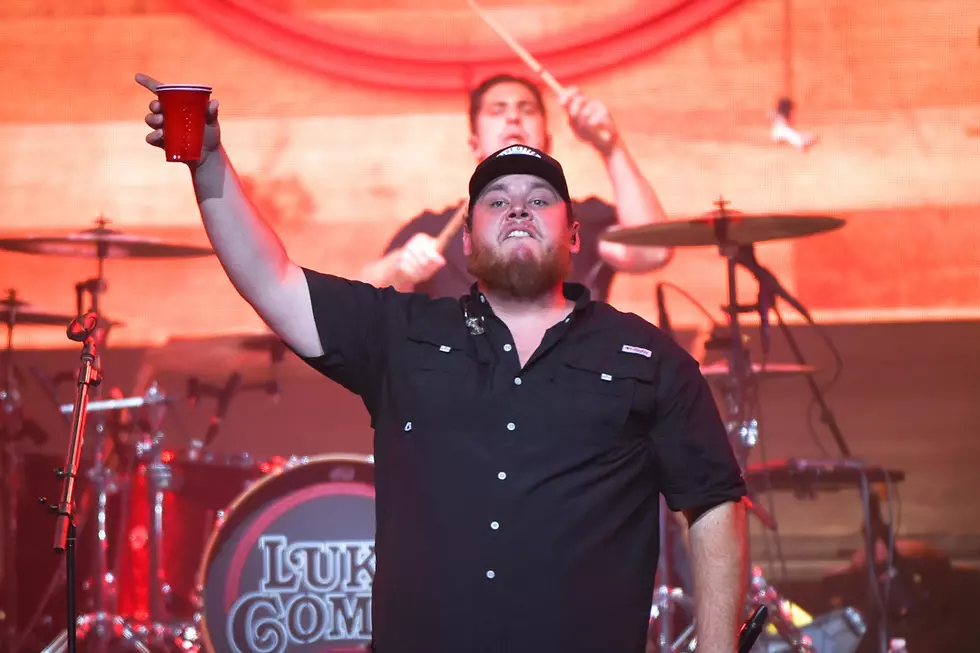 Will Luke Combs Bring 'Beer' to the Top Videos of the Week?
Jason Kempin, Getty Images
Luke Combs demonstrates his Everyman appeal all over again in the fun new video for his new single, "Beer Never Broke My Heart." Will we be seeing him among the top videos in country music next week?
Combs hits the stage at a dive bar in the video, which brings together people from all walks of life to celebrate the one thing you can always count on: beer. It's the same kind of blue-collar appeal that has seen him rack up hit after hit, and nobody's going to be surprised if it works again this time.
Caroline Jones is back at No. 1 this week with her "Chasin' Me" video. Midland are in at No. 9 with their new clip for "Mr. Lonely," starring Dennis Quaid, and Granger Smith debuts at No. 10 with his new video for "Heaven Bound Balloons."
Make sure you get your votes in for next week! If you want to see your favorites win, you've got to vote and keep on voting. The Taste of Country Video Countdown is determined each week by reader votes.
Note: Fans can vote for one video, once every hour until the poll closes next Friday at 12PM ET. The weekly Top 10 will be revealed immediately after the poll closes. Videos are retired after six months, or when fans lose interest or when an artist releases a new video for a current single.
10

"Heaven Bound Balloons"

Granger Smith

8

"Don't Let the Old Man In"

Toby Keith

7

"Raised on Country"

Chris Young

6

"Goodbye Summer"

Danielle Bradbery and Thomas Rhett

5

"Interstate Gospel"

Pistol Annies

4

"Somethin' to Say"

Tucker Beathard

3

"God's Country"

Blake Shelton

2

"Why Does It Have to Be (Wrong or Right)"

Home Free

1

"Chasin' Me"

Caroline Jones