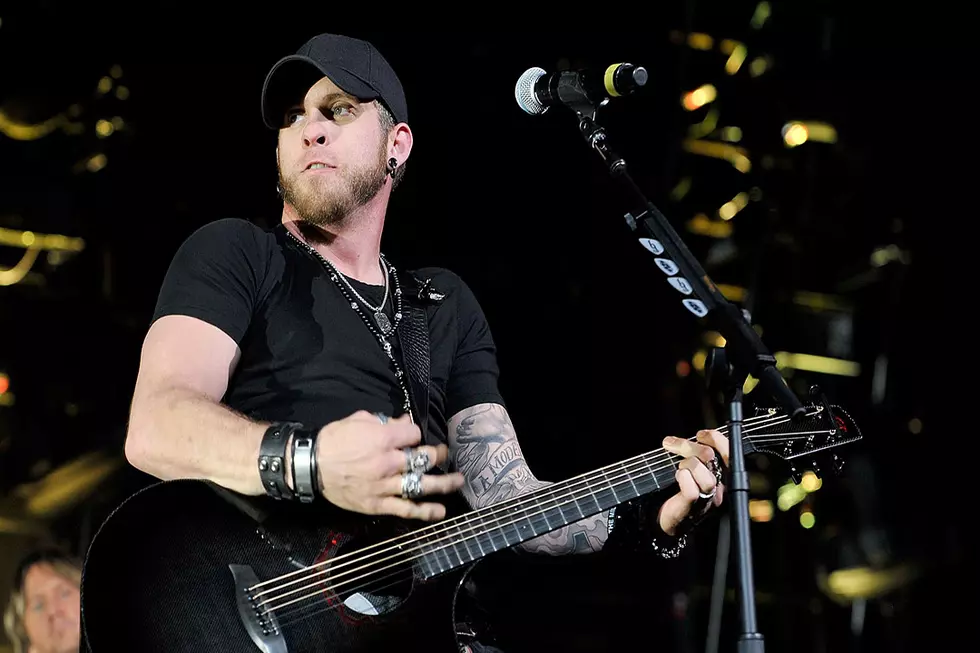 Brantley Gilbert Can't Fathom His Past Addiction: 'What the Hell Was I Thinking?'
Frederick Breedon IV, Getty Images
In a new interview with People Magazine, Gilbert further opens up about those dark days in which he found himself in the mess of addiction. "Knowing where I am now, looking back almost makes me sick to my stomach," he admits. The country singer is currently enjoying his seventh year of sobriety and says that, "To go back to that frame of mind now is hard. Just what the hell was I thinking?"
He can trace his addiction back to his post-high school days in Georgia, when he'd lean on opiates to push off minor aches and pains. It wasn't long before he began picking up the bottle, and at one point he wrapped his truck around a tree. It almost killed him.
Gilbert's eyes were opened, at least partially, and he realized that life was very short — so he headed to Nashville. And while the hits began to roll in, his addiction lingered longer than he would have liked. "It wasn't like I was stumbling around all day," he recalls. "I was fully functioning — I wrote more songs then than I do now. That was the scary part. But you try to Band-Aid it. You say, 'Well if I can cut down a little bit, and just do it like everybody else does, it'd be fine.'"
Brantley Gilbert Gets Real About Struggling With Addiction
Gilbert took his last drink on Dec. 18, 2011.
"I got to the point where I knew it was something I couldn't do on my own," he says, remembering the day he told his manager he wanted to go to rehab. "Pissed me off to no end and embarrassed me. I'm a pretty strong-willed person but that was the one thing in my life that I couldn't get to stick."
As he found himself in recovery, he ended up getting much-needed advice from Keith Urban, who also overcame addiction. "I remember him telling me, "Hey man, it's gonna be scary, it's gonna freak you out, but it's gonna be beautiful,'" Gilbert says. "That was the opposite of the way I felt, and it that gave me that extra kick to go, 'I can do this.'"
And he has, in part because he knew if he didn't, he'd never get a girl like Amber Cochran, who has since become his wife. The couple welcomed a baby boy, Barrett, on Nov. 11, 2017.
More of Brantley Gilbert's Unfiltered Interview