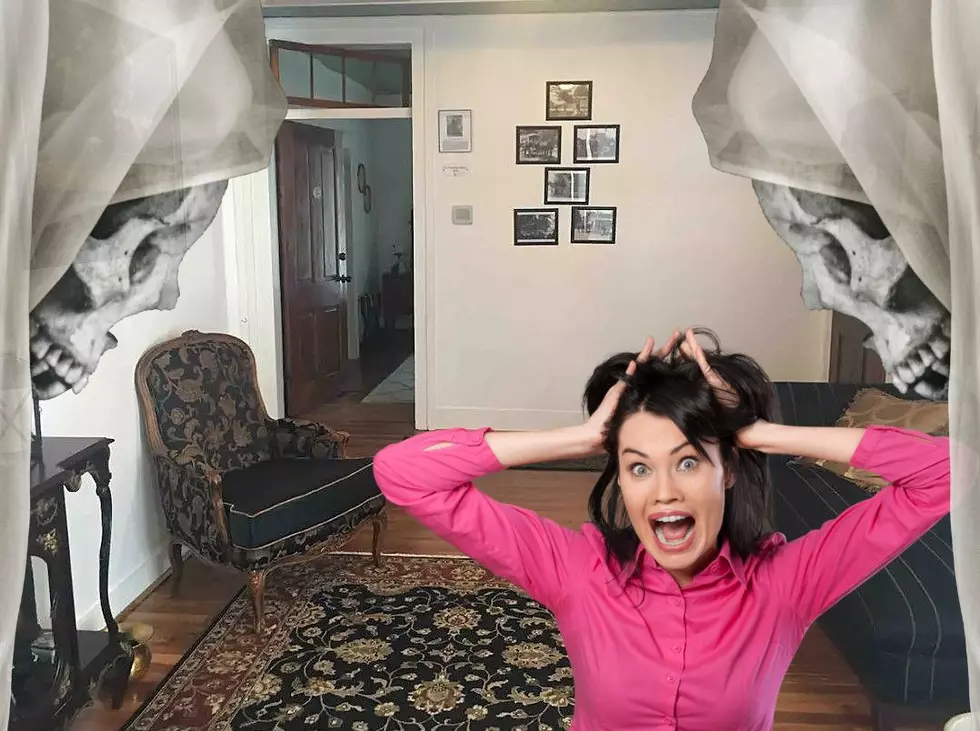 Beware: Is Your Abilene House Haunted? Here's 5 Signs To Tell
Photo: Jim & Erin/Airbnb/Canva
For me, it never fails. It's late at night, the house is quiet and something just doesn't seem right. There's a feeling in the air that's just not normal.
Then, it happens, a sound you don't recognize.
A sound that sounds like a whispering voice. Creepy right? Could you have a spirit trying to communicate? Some experts say the signs are very real. We all know there are scary movies out there about haunted houses. But, this is you, it's your house this time. Once you have that paranormal experience you can't explain, what do you do next? Read on and discover ways to tell if your house is haunted.
LOOK: 5 WAYS TO TELL IF YOUR ABILENE HOUSE IS HAUNTED
Temperature Change/Cold Spots
Do you suddenly walk into a cold spot or does the temperature in the room abruptly change? These episodes could mean a shift in spiritual energy. Personally, I've always noticed unexplained cold spots, not at home, but in hospitals. Creepy.
---
Strange Smells You Can't Explain
We're not talking about dad's sweaty gym sock. These smells are often described as unpleasant odors. A rotten, sulfur-type smell where the source can not be identified. On the other hand, others report sweet smells, almost like perfume scents that can't be explained. I remember growing up visiting my grandmother's house, I'd often smell the pipe tobacco smoke of my grandpa who had passed years earlier.
---
Strange Sensations or Being Touched
I think almost everyone has experienced this at some time or another. Some describe it as a "walking through a spider web" type of feeling. Others as a gentle touch. Have you ever had this happen to you?
---
Strange Noises
This is a biggie. It seems we all have heard strange noises that we can't explain. Especially, late at night. Skeptics tend to debunk these noises by eliminating pests in the house or in the attic like raccoons, etc.
---
Batteries Drain Quickly With No Reason
Plain and simple, spirits use energy in all forms. From us and electronics. If you have unexplained battery drains in your electronics, some think that's a classic sign that spiritual activity is near.
If you've ever had one or all of these happen to you, your house may indeed be haunted. For some, that may be enough to move and get out. But, if you're like me, you find it interesting. In fact, if you're into haunted houses, keep scrolling and check out some creepy ones here in Texas.
LOOK AT THESE CREEPY, COOL, AND BEAUTIFUL TEXAS HOMES