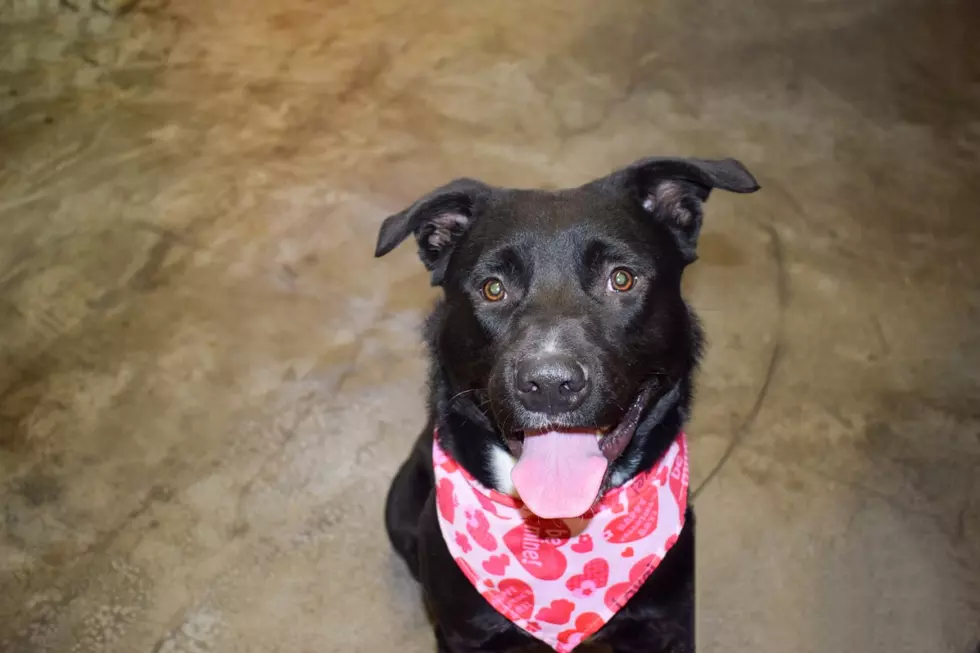 Don't Miss Out on the Valentine's Day Sale at the Abilene Animal Shelter
Photo by: Andrea McFarland/Abilene Animal Shelter
The Abilene Animal Shelter is having an awesome Valentine's Day sale. It's been said time and time again that "there is no love like the love one gets from a pet." This year the pet selection is great because the shelter is full again.
Adoption fees for this Valentine's Day sale are only $20 through Valentines Day. The photo's below are actual photos of pets that are available now for adoption. Hurry as these pets won't last long.
the Rescue the Animals President and founder Paul Washburn says "this year the shelter is full f some amazing dogs, cats, kittens & puppies that are super sweet and ready to go." the best part about this once a year sale is the $20 price includes all the things a a new pet needs to be adopted like micro chipping, flea and tick dipped, rabies and all other necessary vaccinations, de-worming, and low cost spay or neuter voucher.
The dog kennels that are filled to near capacity again. If you can foster one of these adorable pets then drop in at the shelter to get vetted and signed up to foster a pet program and to sign up as a volunteer at the shelter. The Animal Services Shelter is located at 925 South 25th Street in Abilene and is open Monday through Saturday from 11 AM until 2 PM and 3 PM - 6 PM. The shelter closes between 2 to 3 pm daily to clean the kennels and feed the animals. The shelter is not open on Sunday.
For more information contact Mike Bricker at the Abilene Animal Services Shelter at (325)-698-0085. All CDC, State and local guidelines will be strictly adhered to.
Enter your number to get our free mobile app
Check out these 50 fascinating facts about dogs: