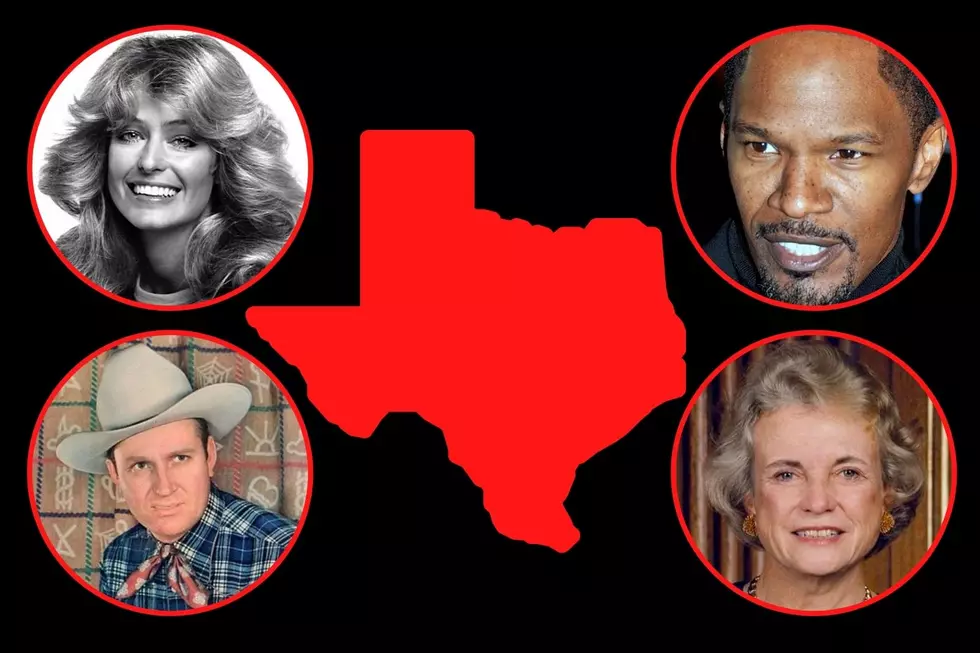 24 Famous People You May Not Know With Roots in Texas
Photo: Wikimedia Commons/Canva
I think almost everyone will agree that Texas is a big state. Massive. Plenty of wide open spaces full of opportunities. I was today years old when I learned about some of the famous and well-known folks who have ties to Texas. These people are accomplished. From actors and singers to activists and politicians, the Lone Star State has been the birthplace or launchpad for many big names. It still is today.
Most of us already know that Buddy Holly and Matthew McConaughey are Texas natives but I've found some popular people that you may not know about. At some point or another, these folks have had roots planted in Texas according to Frommer's. Keep scrolling to see who you may recognize.
Look: 24 Famous People With Roots in Texas
Of course, the above is just a spray of celebrities and famous people who are tied to Texas in one way or another. Other you may know to include:
Wes Anderson (Houston) - amateur filmmaker
Dwight D. Eisenhower (Denison) - past US President
Phyllis George (Denton) - former Miss America
Howard Hughes (Houston) - billionaire industrialist
Lydon B. Johnson (Stonewall) - former President
Bill Moyers (Marshall) - former LBJ press secretary and journalist
Dean Ornish (Dallas) - the popular doctor who pushed the ovo-lacto diet
Katherine Anne Porter (Indian Creek) - short story writer, novelist, and journalist
Liz Smith (Fort Worth) - columnist
Van Cliburn (Kilgore) - an accomplished pianist
Jensen Ackles (Dallas) - Supernatural actor
Michael Strahan (Houston) - former NFL player and TV host
Debbie Reynolds (El Paso) - Actress
Bessie Coleman (Atlanta) - the African America woman to earn a pilot's license
That's a long list of some pretty good company. Most of these folks may even make you feel proud to be a Texan. I know they did me. Texans can do some pretty amazing things.
Now that you see what the state of Texas can offer, let's bring things ever closer to home. Scroll on to check out some famous folks from Abilene and see where they are now.
LOOK: 15 Famous People From Abilene - Where Are They Now?