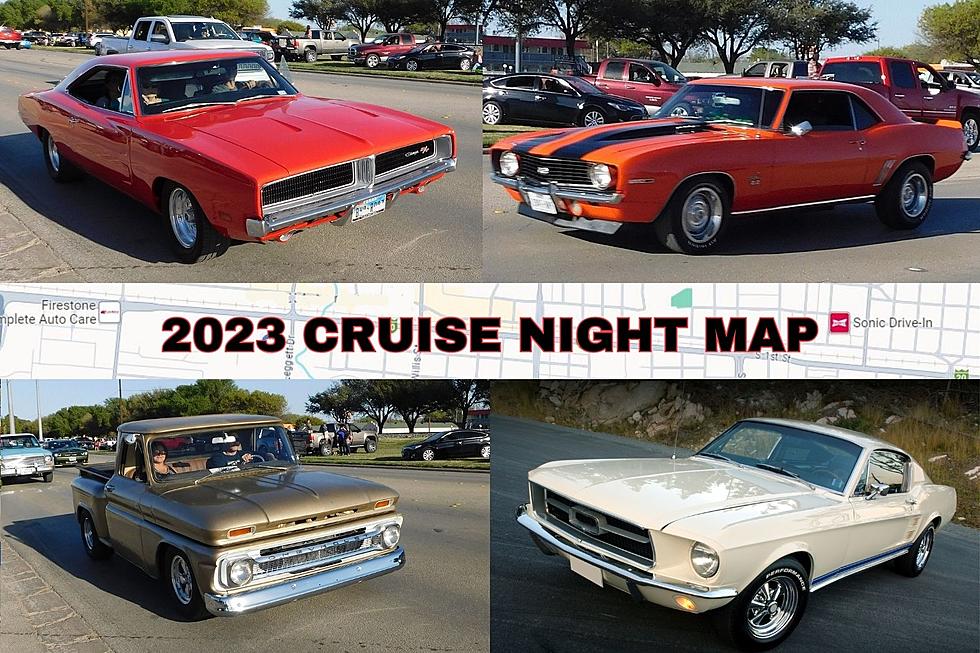 Here's The Official 2023 Fall Cruise Night Map
Photo by: Rudy Fearless Fernandez
Get ready for an afternoon of classic cars, cruising, and good old family fun. Townsquare Media Abilene is partnering up with the Keepers Car Club of West Texas for an entire day of classic car fun.
First off the car show will take place on Saturday, October 14, from 11 a.m. until 3 p.m. in Clyde at the Clyde City Park. After the Keepers Car Club Car Show in Clyde, we'll head back to Abilene for the actual cruise up and down North 1st Street.
This year's 40th annual Accurate Air Solutions Cruise Night will be from 5 p.m. until 7 p.m. The cruising will be on North 1st Street from the Turn Key Storage parking lot at N.1st and Pioneer over to the Sonic Drive-In on North 1st near Grape Street and back around (as seen on the map below).
This year the 40th annual Cruise Night is also brought to you in part by:
Our Townsquare Media stations will be broadcasting live on location throughout the day, in Clyde at the Keepers Car Show and later in the day on North 1st Street.
If you want to register your ride in the car show, contact the Keepers Car Club or Jill Allen at 325-529-3679. The registration fee is $25 cash or check and the car show is at the City Park on Stephens Street in Clyde.
LOOK: See the iconic cars that debuted the year you were born