Sara Rachele, 'Can't Be Satisfied' [Exclusive Premiere]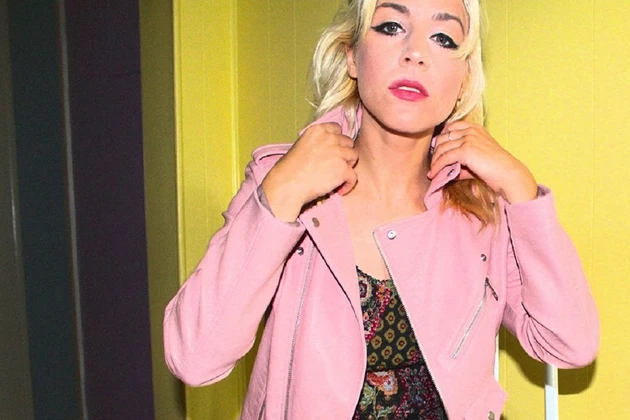 Americana singer-songwriter Sara Rachele is premiering her take on Muddy Waters' classic song "Can't Be Satisfied" exclusively for readers of The Boot. Press play below to listen.
Joined by her friend and guitarist Johnny Duke, known for his work with Little Big Town and Mary Chapin Carpenter, Rachele's quiet, cooing vocals and vintage timbre bring a old-school country sensibility to the iconic blues tune. It might not seem ideal, but Rachele showed up to a Nashville studio to record "Can't Be Satisfied" with Duke while battling both life and a wicked hangover, which adds yet another layer of authenticity.
"Johnny fed me all the Advil in the world that day I came to the studio. I wound up in a blanket, horribly sick and worn from mistakes (wine flu strikes again)," Rachele recalls with a laugh. "I don't know, Nashville had really kicked me to the curb, but you always show up to the studio the next day, ya know? I feel like maybe you can hear that in the record."
Duke got Rachele through the recording session (he "had me singing with my eyes barely open, sitting on a stool, all wrapped up in a throw blanket," she remembers) and then offered some wise words: "We listened to the birds chirp, and I asked him how he keeps it together all the time," Rachele recounts. "He said, 'Sara, I work really hard at it. Every day.'"
A native of Decatur, Ga., and former New York City resident, Rachele has shared the stage with artists such as Shawn Colvin, Lisa Loeb and Butch Walker. On Nov. 10, she'll release April Fool, a nine-track album of covers and original tunes. The disc includes her version of "Can't Be Satisfied" and a take on the Beatles' "If I Fell."
Listen to Sara Rachele, "Can't Be Satisfied":
Top 5 Americana, Alt-Country, Bluegrass and Folk Albums of 2017 (So Far)

Source:
Sara Rachele, 'Can't Be Satisfied' [Exclusive Premiere]