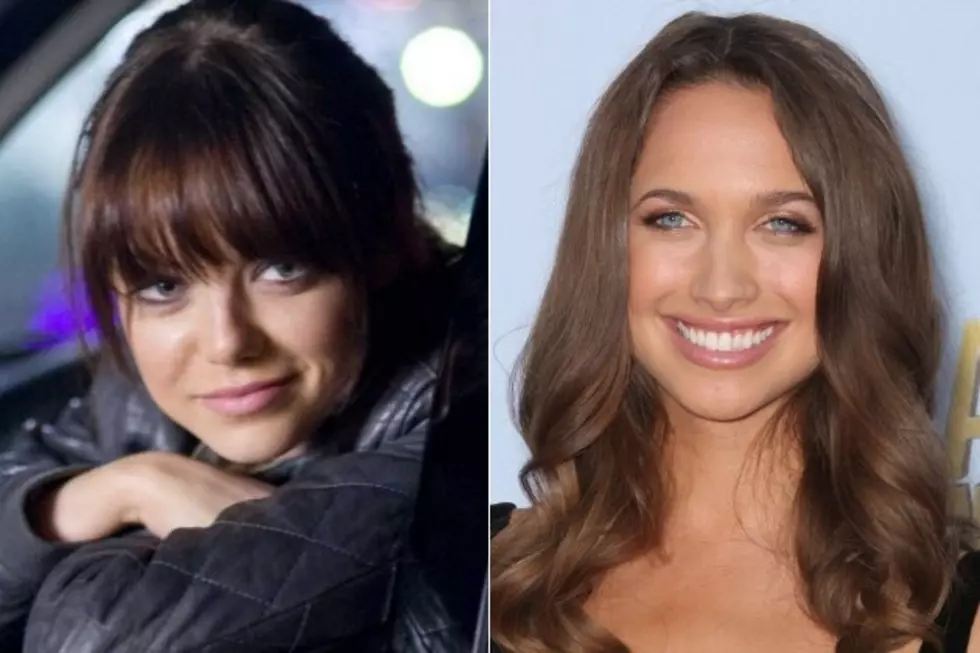 Amazon's 'Zombieland' TV Series Taps Maiara Walsh as New Wichita
Columbia / Frederick M. Brown, Getty Images
From the moment we heard that a potential 'Zombieland' TV series had come back to life in development as an Amazon original, we knew that the series would most likely replace the 2009 film's A-list cast of Jesse Eisenberg, Woody Harrelson, Emma Stone and Abigail Breslin. Late last week we saw some major forward motion as upcoming stars Tyler Ross and Izabela Vodovic landed the roles of Columbus and Little Rock, and now we've learned that 'Switched at Birth' star Maiara Walsh has won the leading lady role of the lovely Wichita. Find out the latest from 'Zombieland' inside!
Much as we'd love to see Emma Stone return to the 'Zombieland' universe, we never expected Amazon Studios's forthcoming TV pilot adaptation to keep to the movie casting. Instead, The Hollywood Reporter has revealed that 'Switched at Birth' star Maiara Walsh has won the role of zombie-killing con artist Wichita, joining Tyler Ross and Izabela Vodovic as Columbus and Little Rock.
From the pilot's updated description of the character, which keeps to the 2009 Ruben Fleischer film's continuity:
Wichita is still trying to look after Little Rock, trying to teach her math with problems about someone stealing from a liquor store and jumping on a train going 42 miles per hour, with a cop chasing in a car going 88 miles per hour. We also learn a lot more about Wichita's backstory, including how she ran away from her father after he had her stealing people's Christmas presents — and later, she found out she had a sister who was also being a grifter with her dad.
No word yet on who will take the role of the loud-mouthed Twinkie-seeking Tallahassee, or either of the two new roles of office workers Fred or Ainsley.
Original 'Zombieland' writers Rhett Reese and Paul Wernick wrote the pilot and executive produce with the movie's producer, Gavin Polone, but what say you? Are you excited the 'Zombieland' TV series is really happening, with new actors in the roles? How would you like to see the new adventures of Columbus, Tallahassee, Wichita and Little Rock play out?