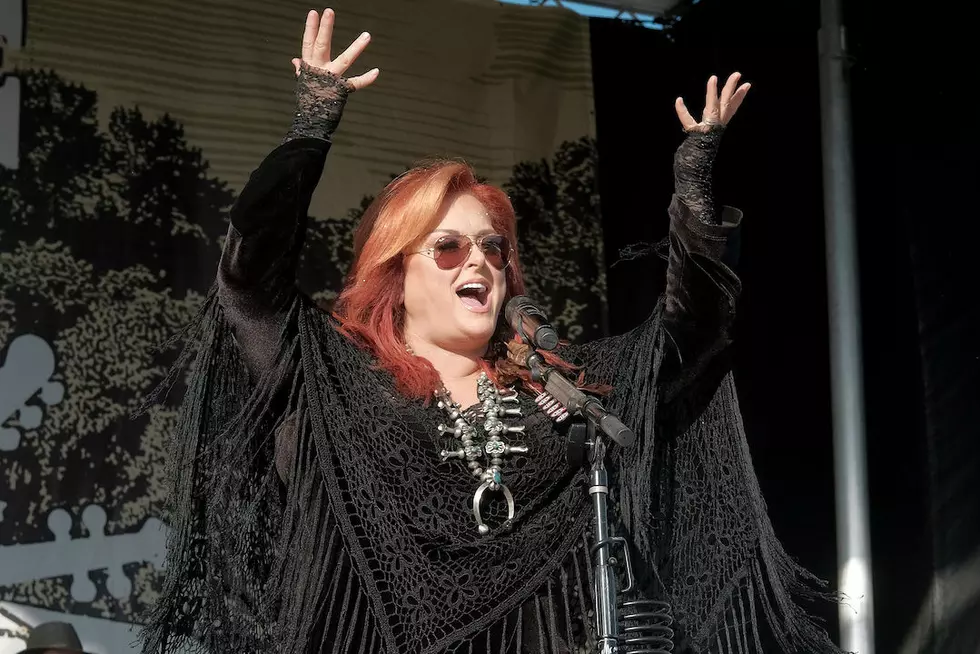 Wynonna Judd's Daughter Released From Prison on Parole
Jason Kempin, Getty Images
Grace Pauline Kelley, the 23-year-old daughter of Wynonna Judd and her first husband, Arch Kelley III, has been released from prison six years early, on parole. She was serving her time at the West Tennessee State Penitentiary.
In 2018, Kelley was sentenced to eight years in prison for a probation violation. A warrant for her arrest was issued in November of 2017, after she left her court-mandated rehabilitation program that month. At the time of her sentence, her official release date was listed as Aug. 10, 2025, though she was scheduled to become eligible for parole on Feb. 4, 2019.
The country star's daughter has been embroiled in legal and drug struggles for years. In December of 2015, she was arrested at a Nashville Walgreens, along with a man named Richard Wilcutt, and charged with the felony of promotion of methamphetamine manufacture. The following May, she pleaded guilty to possession of meth, which is a lighter charge. However, in November of 2016, Kelley was arrested in Alabama as a fugitive, her probation was revoked, and she was transferred to drug court.
The broken probation that led to her latest stint in prison stems from drug charges that she faced in May of 2017. At the time, Kelley pleaded guilty to manufacturing, delivering, selling and possessing meth with the intent to distribute. She faced charges both in Williamson County, Tenn. and its southern neighbor, Maury County, where she pleaded guilty to a lesser charge of possession.
In the wake of her daughter's continued legal battles, Judd has developed a passion for prison reform. In the spring of 2018, while Kelley was incarcerated, Judd met with White House officials to discuss prison reform. She spoke with senior staffer in the Office of American Innovation to "discuss criminal justice reform and ways the administration can continue to enhance reentry programs for inmates and curb the return-to-prison rate," per Politico.
Judd also works with nonprofit group Hope for Prisoners, an organization that works to reduce the recidivism rate by helping former inmates integrate back into their communities.  The singer has plans to play a benefit for Hope for Prisoners in Las Vegas on Thursday (Nov. 21).
Taste of Country reports that an updated jail record shows Kelley's status listed as "parole," and that she must report to her parole officer until her sentence ends, in September of 2024.
LOOK: The Judds Through the Years