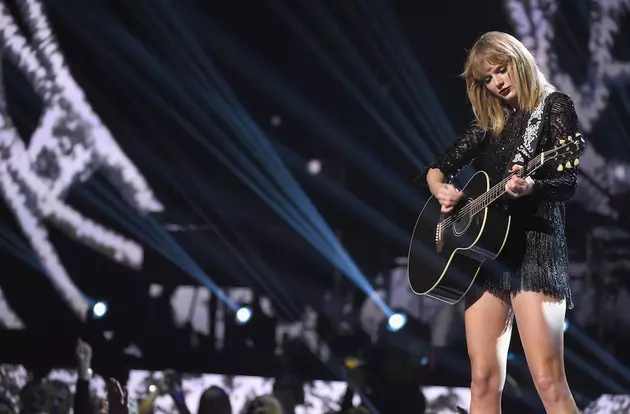 Where Is Taylor Swift? Some Say She's Recording in Nashville
Kevin Winter, Getty Images
Since Taylor Swift released 1989 nearly two and a half years ago, it's been difficult to watch, read, or hear anything without Swift nearby. But lately? Radio silence.
The artist has been notably keeping a low profile, posting very little on social media and flying under the radar when it comes to headlines. Her last public performance was a pre-Super Bowl show on Feb. 4, and now, fans are asking loudly: where is Taylor?
Though the singer-songwriter has not officially addressed the question, rumors are circulating that she's working on a new record, which would make sense considering the timeline. According to Entertainment Tonight, "a source" reports that Swift is "busy working" on a new album in Nashville, one of her many homes and where she allegedly goes when she wants to avoid being chased by paparazzi.
The lack of touring, however, is not a surprise. Swift was upfront about the fact that she would not be performing live this year, which she told the audience for the DirecTV Super Saturday Night show leading up to the big game.
"By coming to this show tonight, you are attending 100 percent of this year's tour dates," she said.
No official news has come out about the forthcoming sixth studio album from the ever-evolving artist, but buddy Ed Sheeran told BBC it will probably be late in the year, which he says will be a good thing for him.
"Taylor [Swift] isn't going to be releasing until probably the end of this year — Christmas is the smartest time to release because that's when everyone buys records," he explains. "So I've got a full year of just all Ed, all the time."
Taylor Swift's Hottest Looks of Her Career
How Well Do You Know Taylor Swift?