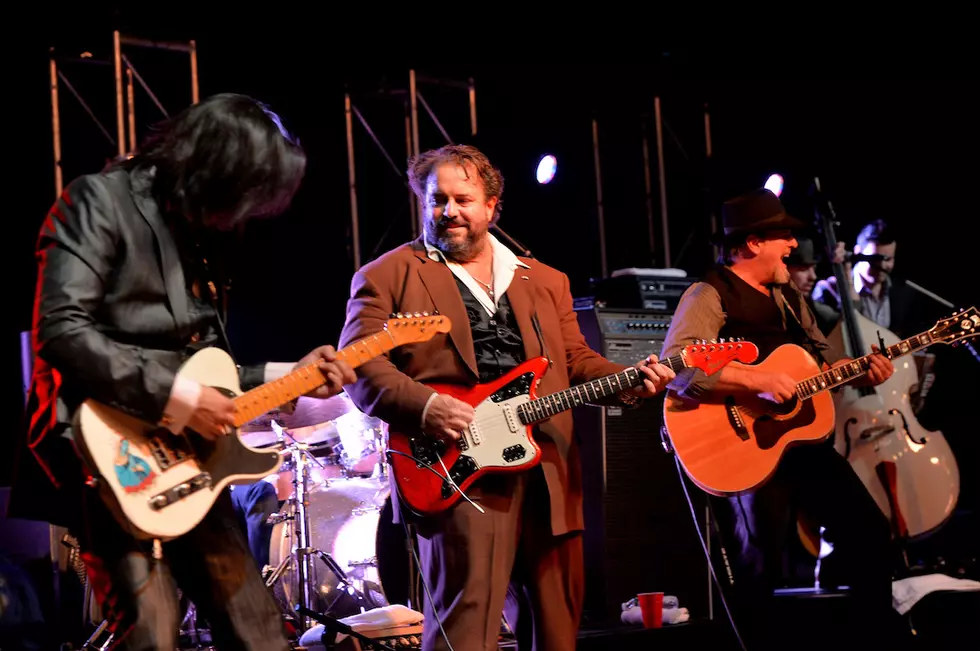 The Mavericks Say 'Hey! Merry Christmas!' With New Album
Rick Diamond, Getty Images
In 2017, Latin rockabilly country group the Mavericks released their very first original Christmas song, "Christmas Time Is (Coming 'Round Again)." Full of the ebullient joy and genre-bending fun that listeners have come to expect from the group, the song quickly had fans clambering for more. Well, ask and ye shall receive: The Mavericks have announced that they have plans to release their first-ever full-length holiday album, whimsically titled Hey! Merry Christmas!, on Nov. 2, 2018.
While the new project will include a couple of seasonal favorites -- "Christmas (Baby Please Come Home) and "Happy Holiday" -- the group also came together to write eight original tracks for the album. They settled on a selection of songs that emulate the holiday's festive nature -- with the uptempo, infectious "Christmas Time Is (Coming 'Round Again)" and "Santa Does" -- as well as its more reflective elements, such as bluesy ballads "Santa Wants to Take You for a Ride" and "Christmas for Me Is You."
Hey! Merry Christmas! was produced by the Mavericks' singer Raul Malo alongside Niko Bolas. It also features the multi-instrumentalist group the Fantastic Five (Max Abrams, Julio Diaz, Ed Friedland, Michael Guerra and Lorenzo Molina Ruiz).
In 2017, the Mavericks released "Easy as It Seems," with an accompanying music video filmed on the streets of Havana, Cuba. The Mavericks also received Grammy nominations for two tracks on their 2017 album, Brand New Day, which was the first project the band released on their own label, Mono Mundo Recordings, which they founded in 2016. Vocalist Malo, who is the son of immigrants, has recently been vocal on his stance against the Trump administration's immigration policy.
10 Must-Own Country Christmas Albums