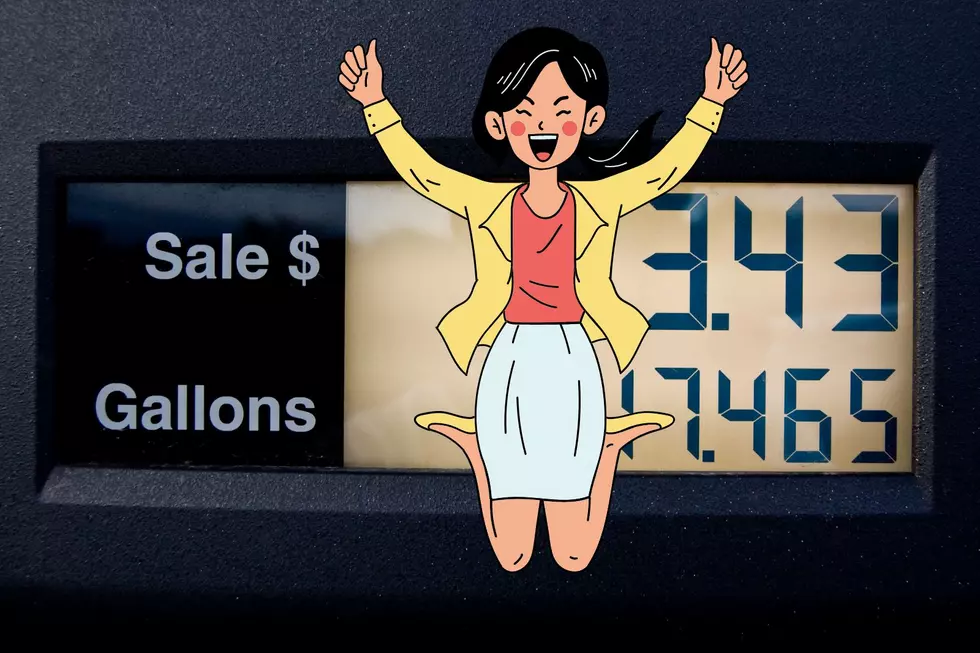 Texas Gas Prices Drop While This State Has The Highest Per Gallon
Canva
You may have noticed a little less pain at the pump lately while filling up your vehicle in Killeen, Texas and the surrounding area.
While the price of food and other items continue rising, at least there's some relief at the pump for most of the Lone Star State right now.
Texas Gas Prices Dropping
While fuel prices increased in some areas of Texas recently, overall most average pump prices are still falling, as crude oil stays under $100 per barrel, according to AAA. The Energy Information Administration reports that over the past week, demand for gasoline rose to 9.35 million barrels per day, the second highest level this year.
The statewide gas price average is $3.45 for a gallon of regular unleaded fuel as of August 19th, which is three cents less than on this day last week, and 62 cents more per gallon compared to this day last year.
In Killeen, the lowest price for regular gas is $2.99 per gallon at Super Quick Food Mart on 3101 W Stan Schlueter Loop. Drivers in College Station are paying the most on average at $3.63 per gallon, while drivers in Ganado, Texas are paying the least at $2.88 per gallon, according to Gas Buddy.
National Gas Prices
While drivers in Texas are paying the second lowest gas price average in the country, Hawaii residents are paying the most, with $5.34 on average for a gallon over regular unleaded.
Save Gas Money
Nerdwallet.com has several tips that can help you save money while filling up, including using a gas price app, choosing a reward card, and buying the right fuel for your vehicle.
Who Are The 5 Richest People in Texas, Not Counting Elon Musk?
However, Bezos is not the world's richest person right now. That title goes to the founder of SpaceX, Tesla, and the new owner of Twitter, Elon Musk. Musk owns a mansion in Austin
but says his main home
is a $50,000 rental from SpaceX in Boca Chica, Texas.
Forbes
lists 63 billionaires in Texas, including Elon Musk. Let's find out who's at the top of the list in the Lone Star State for 2022, right behind Musk.
The Top 10 Worst Places to Live in Texas
While it's always a good idea to know about areas with the lowest crime rates and best recreational opportunities when you are looking for a place to live, it's also important to know which places to avoid. Even if you move to a neighborhood with a low crime rate, you could also be close to less safe communities.