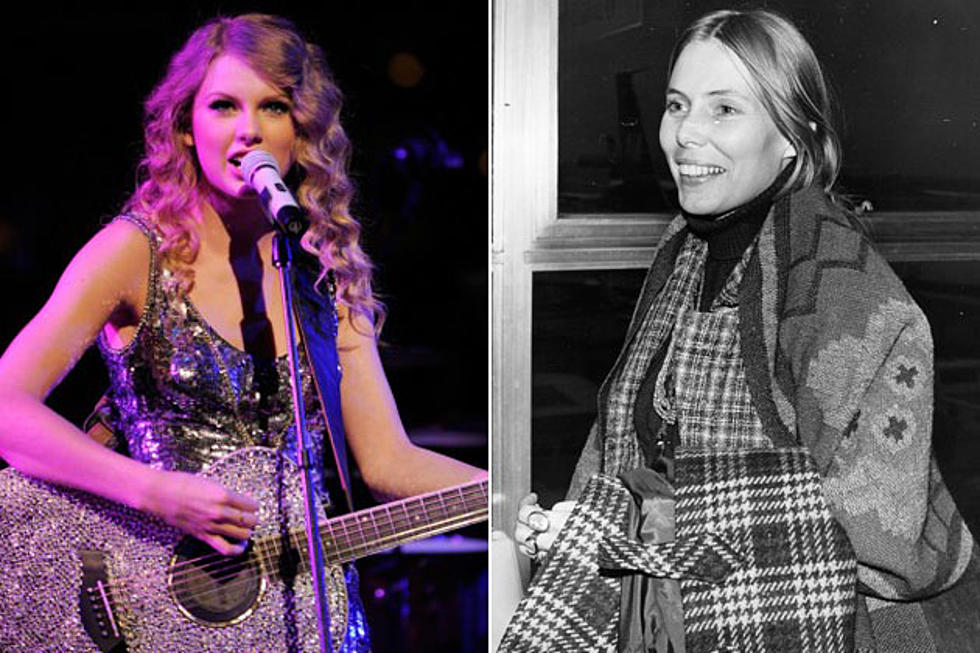 Taylor Swift Spills She's Not Confirmed to Play Joni Mitchell in 'Girls Like Us' Biopic
Getty Images
With plans for the movie 'Girls Like Us' in the works, rumors of  Taylor Swift playing the role of Joni Mitchell may be premature. Last month Variety indicated it was a done deal, but Swift recently said she's not confirmed to be a part of any movie in the future. 
"I'm not confirmed, actually," the 'Begin Again' singer tells Country Weekly. "You never want to talk about something like that until it is a definite thing. I would love to tell that story. It would be amazing. It would be an interesting, fascinating, incredibly intelligent and wonderful character to play, but nothing is confirmed right now."
In addition to Mitchell, producers must choose actresses to play Carole King and Carly Simon. Variety mentioned that stars testing for the role of Simon include Allison Williams ('Girls'), Jessica Pare ('Mad Men') and Analeigh Tipton ('Crazy, Stupid, Love'). Alison Pill ('The Newsroom'), Olivia Thirlby ('Dredd 3D'), Ari Graynor ('For a Good Time, Call') and Zoe Kazan ('Ruby Sparks') are all testing for the role of King.
As for the 'Ours' hitmaker, she's the only one that has been mentioned in regards to the role of Mitchell. Not long ago, the 22-year-old country star admitted that she's been perusing film scripts for several years--she just hasn't found the right fit yet.
"When I look at acting careers that I really admire, I see that it's been a precise decision-making process for these people," she told Inquirer Entertainment. "They make decisions based on what they love and they do only the things that they are passionate about. They play only characters that they can't stop thinking about."
'Girls Like Us' is based on the Shelia Weller book of the same name. The chemistry between the three actresses chosen to play the lead roles is of the utmost importance, so the filmmakers are taking their sweet time during the casting process. The movie is still in development and hasn't yet gotten the green light.