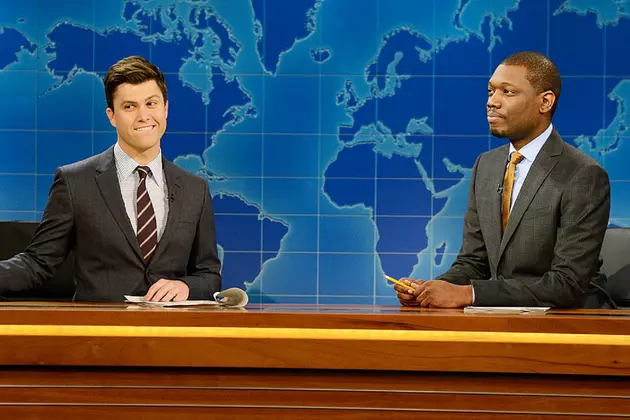 'SNL' Sets 'Weekend Update' Anchors Colin Jost and Michael Che as Head Writers
NBC
SNL may be in for some changes at the Weekend Update desk, but it's not what you think – yet. Anchors Colin Jost and Michael Che will be doubling up on their responsibilities as two of SNL's new head writers.
NBC confirms that Jost and Che have been named head writers for Season 43, alongside current heads Kent Sublette and Bryan Tucker. The four replace Chris Kelly and Sarah Schneider, who left to pursue their own series at Comedy Central. Additionally, Sudi Green and Fran Gillespie have been named writing supervisors.
In the meantime, SNL will close out its banner 2017 with Kevin Hart and Foo Fighters this weekend, though no 2018 hosts have yet been named. Stay tuned for any further news on Weekend Update or Jost and Che's promotion in the meantime.
Check Out 100 TV Facts You May Not Know!