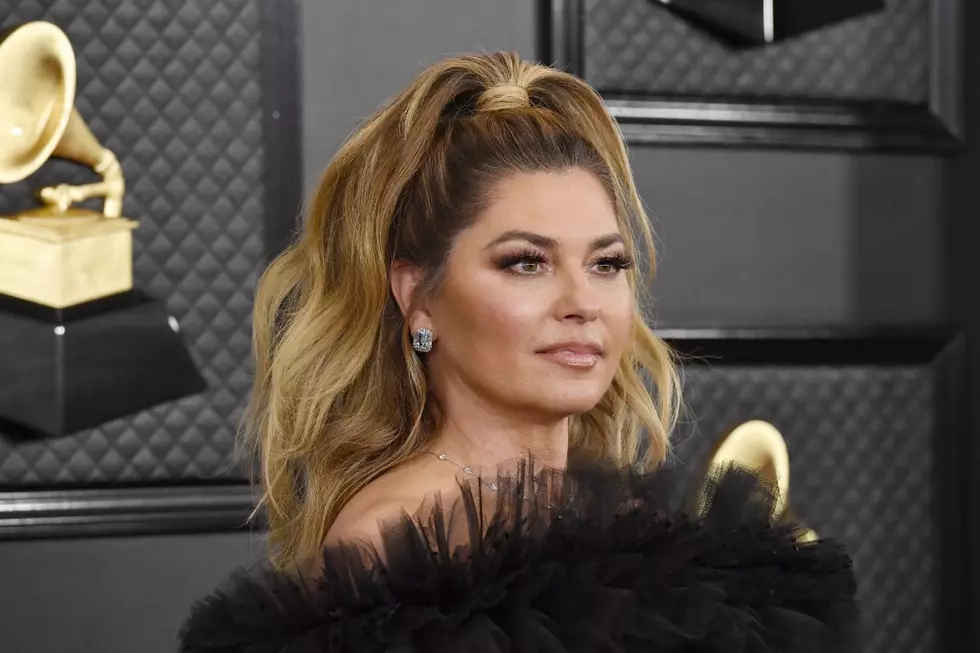 Shania Twain's 'The Woman in Me': All the Songs, Ranked
Getty Images
Before her sophomore album debuted on Feb. 7, 1995, few people knew who Shania Twain was. But The Woman in Me, Twain's second record, changed all of that for good.
Instead of hitting the "sophomore slump," Twain introduced herself to the world as a bona fide country superstar with The Woman in Me. The project produced eight singles; of those eight, all but one reached the Top 40 (and four turned into No. 1 Billboard hits).
Part of Twain's success had to do with the people with whom she aligned herself: She worked with Robert John "Mutt" Lange, her then-husband and the the producer behind hit albums for Def Leppard, Bryan Adams and more. The two co-wrote most of the songs, and Lange sings background vocals on several cuts, too, and together, the pair created magic.
Since 1995, The Woman in Me has sold more than 20 million copies, helping to make Twain the best-selling female artist in the history of country music. Read on to see how The Boot ranks all 12 songs on Twain's game-changing album:
12

"Leaving Is the Only Way Out"

"Leaving Is the Only Way Out" is a slowed-down country waltz about a person slowly coming to terms with the end of a relationship. After the narrator realizes "We've slammed every door in anger / And we've opened wounds we cannot mend," she knows that the relationship is doomed. "Leavin'," she concludes, "is the only way out."

11

With a swinging, mid-tempo beat, "If It Don't Take Two" is a kiss-off to cheaters, undercut with a touch of confident swag. The narrator admits, "It takes two to tango / And two lips to steal a kiss" -- but, she reminds her cheating partner (presumably one of those pairs of lips), if he's not all in with her, then she's very much not all in with him.

"If it don't take two," Twain sings in the chorus, "If I'm not with you / No, it ain't worth going through."

10

"Raining on Our Love" is a slow, piano-driven ballad, the verses of which hint at bigger, more successful ballads to come in Twain's future (such as "From This Moment On"). The emotional core of this song is the narrator coming to realize that she's taken her relationship for granted, and wondering, "I didn't know you were so lonely / Am I to blame for making you that way?"

9

'You Win My Love," the fifth single from The Woman in Me, is one of the few songs on the album that Twain didn't write or co-write. The song, an upbeat tune about the narrator hoping that someone decides to pursue her heart ("Just go faster, faster and don't be slow," she instructs him, "Rev it up, rev it up until your engine blows"), became Twain's third No. 1 single.

8

"Is There Life After Love?"

Twain's understated ballad "Is There Life After Love?" is a stand-out among the non-single tracks on The Woman in Me. Steel and piano guide this song, which looks back at the wreckage of an ended relationship and finds the narrator wondering, "Is there life after love?" It builds slowly throughout, peaking when the narrator admits the way she regrets the mistakes she's made in her relationship.

7

"The Woman in Me (Needs the Man in You)"

The album's title track and third single, "The Woman in Me (Needs the Man in You)" marked an important moment for Twain: It became her first major adult contemporary crossover hit. The song's success on that chart was understandable, as the track has a strong country-meets-easy listening vibe. It's a deliberately paced ballad about a strong woman admitting that, sometimes, she needs to be taken care of, too. As Twain sings: "I can't always be / The rock that you see / When the nights get too long / And I just can't go on."

6

"Home Ain't Where His Heart Is (Anymore)"

The seventh single from this album, "Home Ain't Where His Heart Is (Anymore)" was the first The Woman in Me single to not crack the Billboard country Top 20 (it peaked at No. 28). Despite its relative lack of commercial success, it's still a powerful and moving ballad about a couple's romance falling apart in the wake of daily drudgeries.

"We'd kiss all the way from Arkansas to Rome / 'Cause in each other's arms, we were home sweet home," Twain sings. But then, she sadly continues, "He don't feel the same / Since our lives became years of bills, babies and chains."

5

The closing track on and final single released from The Woman in Me, "God Bless the Child," is a standout for more reasons than one. To start, it's the most stripped-down recording in Twain's repertoire; featuring nothing but her voice, it's somewhere between a poem and an a cappella song (though later versions featured instrumentation and a backing choir). Lyrically simplistic and powerful at the same time, the song was written specifically for motherless children, but throughout, Twain comes back to this hopeful refrain over and over: "Hallelujah / Hallelujah."

4

"Whose Bed Have Your Boots Been Under?"

"Whose Bed Have Your Boots Been Under?" marked a number of firsts for Twain: It was this album's first single; it was her first genuine country radio hit (peaking at No. 11); and it also became her first single to be certified gold. It's a deeply country song, with a surprisingly upbeat melody considering the song's thematic material: "Whose bed have your boots been under?" Twain asks a cheating partner. "And whose heart did you steal, I wonder?"

3

"No One Needs to Know," the sixth single from The Woman in Me, opens with a memorably cheerful acoustic guitar ditty. It's the most lighthearted song on the album, with Twain and Lange singing in harmony the whole way through. The song is about the breezy feeling of early (and possibly dumb) love, with the narrator wondering, "Am I dreamin' or stupid? / I think I've been hit by Cupid."

"No One Needs to Know" found its way onto the Twister soundtrack, and became Twain's third consecutive No. 1 hit.

2

"(If You're Not in It for Love) I'm Outta Here!"

If any song on The Woman in Me could be described as a barn burner, it's this one. The album's fourth single is full of fun highlights, from the loud yell that opens the song to the handclap breakdown before and after the chorus to the perfectly placed baritone backing vocals sprinkled throughout. Twain uses the song to lay down boundaries ("If you're not here for love," she tells a potential suitor, "I'm outta here"), and honestly? Healthy boundary setting has never sounded so fun.

"(If You're Not in It For Love) I'm Outta Here!" was Twain's second No. 1 hit.

1

In "Any Man of Mine," Twain takes the memorable "stomp stomp clap" beat of Queen's "We Will Rock You" and turns it country. That's not the only non-country trick she incorporates in the song, though: There's also the call-and-response pre-chorus and the echoing reverb in some of her vocals. But the song's chorus, which features Twain and Lange trading folksy harmonies while backed by a steel guitar, is pure country. Every bit of it works, every bit of it is super-catchy fun, and the resulting product would be Twain's first No. 1 country hit.