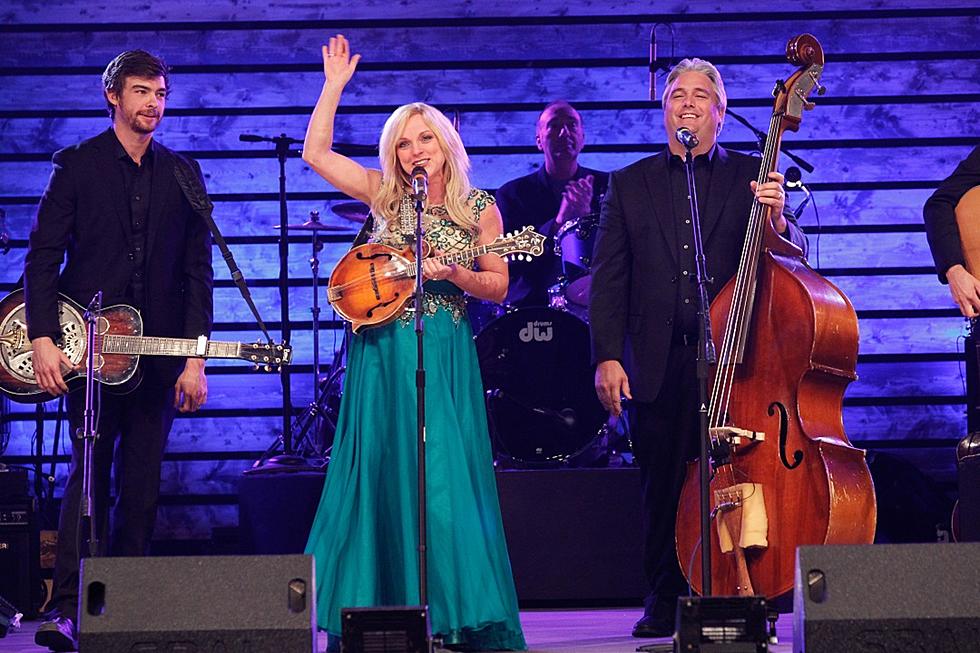 Top 5 Rhonda Vincent Songs
Terry Wyatt, Getty Images
The undisputed queen of bluegrass music, Rhonda Vincent is one of the most talented artists in the business. A fiddle player, mandolin player and guitarist, her instrumental prowess is only outdone by her iconic voice.
From the 1970s to the present, Vincent has been a force of nature in bluegrass, introducing her own unique style to the genre and making it iconic. She's also served as a backup singer for some of the biggest artists in country music, including Dolly Parton, Alan Jackson and Tanya Tucker.
Though she has many excellent songs to choose from, these five Vincent tracks are absolute essentials:
5

"Kentucky Borderline"

From 'One Step Ahead' (2003)

While playing the mandolin and singing lead vocals, Vincent's skills are prominently on display on this 2003 track dedicated to the Bluegrass State. She and her band the Rage also included "Kentucky Borderline" on their 2005 live album Ragin' Live.

4

"Drivin' Nails in My Coffin"

From 'The Storm Still Rages' (2001)

Vincent's cover of Ernest Tubb's classic "Drivin' Nails in My Coffin," released on her 2001 album The Storm Still Rages, gets at the heart of this iconic heartbreak tune. In addition to Vincent's stunning vocals, her band the Rage show out on their instruments, especially dobro and guitar.

3

"Just for Old Time's Sake"

From 'A Dream Come True' (1990)

On Vincent's 1990 album A Dream Come True, she harmonizes and trades verses with country legend Jim Ed Brown on "Just for Old Times Sake." The song has also been recorded by Elvis Presley and the McGuire Sisters.

2

"Thinking About You"

From 'New Dreams and Sunshine' (1991)

One of the less bluegrass-influenced tracks on Vincent's 1991 album New Dreams and Sunshine, "Thinking About You" features her rich voice, gorgeous harmonies and dramatic lyrics over a classic country piano ballad.

1

"Heartbreaker's Alibi"

From 'All American Bluegrass Girl' (2006)

Vincent teamed up with Dolly Parton for this story-driven song about a cheating playboy, and the effect is, quite simply, incredible. The (as you'd imagine) gorgeous harmonies, the over-the-top music video -- it's all perfect.