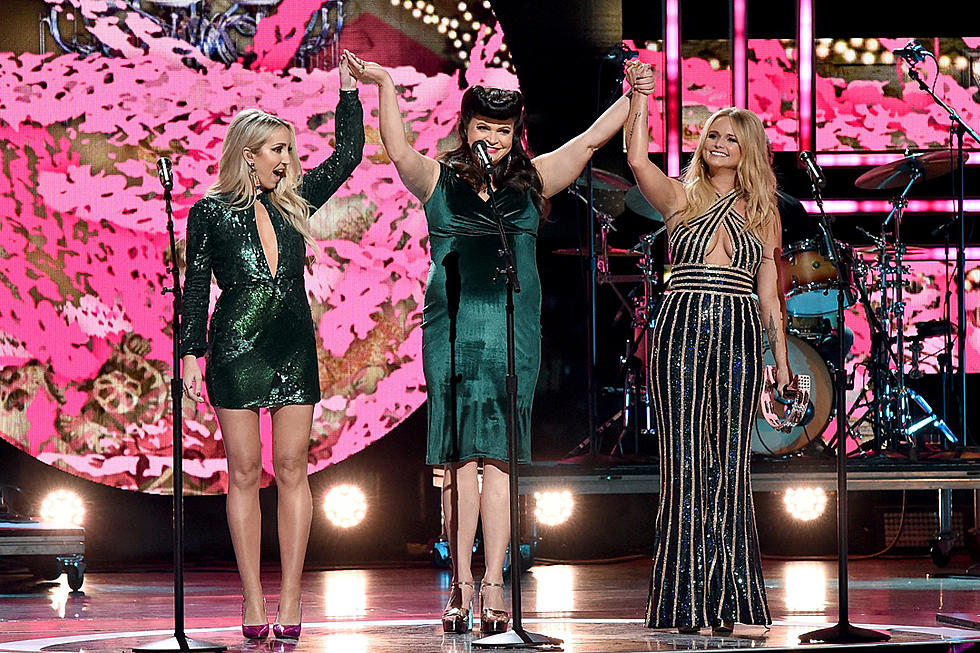 Pistol Annies' 'Interstate Gospel' Debuts at No. 1
Rick Diamond, Getty Images
The Pistol Annies are back at No. 1 on Billboard's Top Country Album chart with their first record in five years, Interstate Gospel. The 14-track album came out on Nov. 2 to immediate critical acclaim and will eclipse Luke Combs' This One's for You for the No. 1 spot.
It's a familiar position for the country music trio, whose debut album, Hell on Heels, landed at No. 1 on the charts in 2011. Their sophomore follow-up, Annie Up, peaked at No. 2 in 2013.
Pistol Annies Are Back and Better Than Ever
The group wrote all 14 songs on Interstate Gospel, including its lead single, "Got My Name Changed Back," which the trio supported with a cheeky new music video. The Pistol Annies also played three sold-out shows in the past week, spanning the country from Nashville to New York to Los Angeles.
Though the Annies haven't announced a full tour to support Interstate Gospel, they have announced a slow trickle of various performances over the next year. Lambert, Monroe and Presley will also perform during the 2018 CMA Awards broadcast on Wednesday (Nov. 14) on ABC.
See Pictures From Pistol Annies' Country Music Hall of Fame Reunion