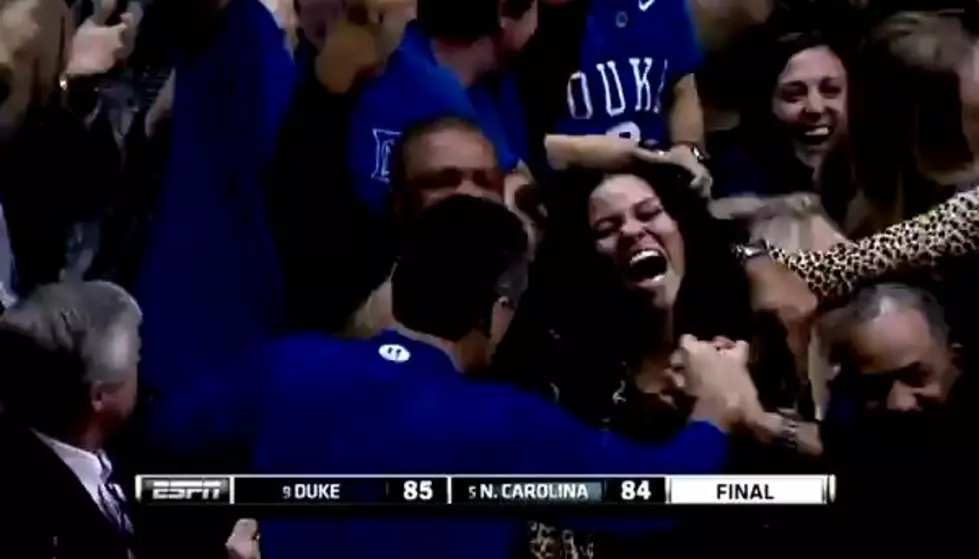 NCAA Basketball Tourney Getting Ready to Start [VIDEO]
March Madness is about to get underway. This is my favorite sport and my favorite time of the year! I love college basketball, especially my Duke Blue Devils. No matter what your favorite team though, you can't deny this is a rush and gets your blood pumping.
Now I love my Devils but I also am a fan of other teams like the Hoosiers, North Carolina State, University of Kansas, Michigan State, Kentucky and Syracuse to name a few. I just don't think their is a sport (football fans may disagree) that is so exciting and fast paced that down to the last second, literally, anything can happen.
Predicting and picking my bracket in the Road to the Final Four is always a fun challenge with my co-workers. Having to go from 68 teams to the final four and then picking the top dog is not an easy job. So with the opening of the tournament kicking off on March 13th I thought I'd share a video to get you ready!!
This is a mix of video clips from some of the games this season.