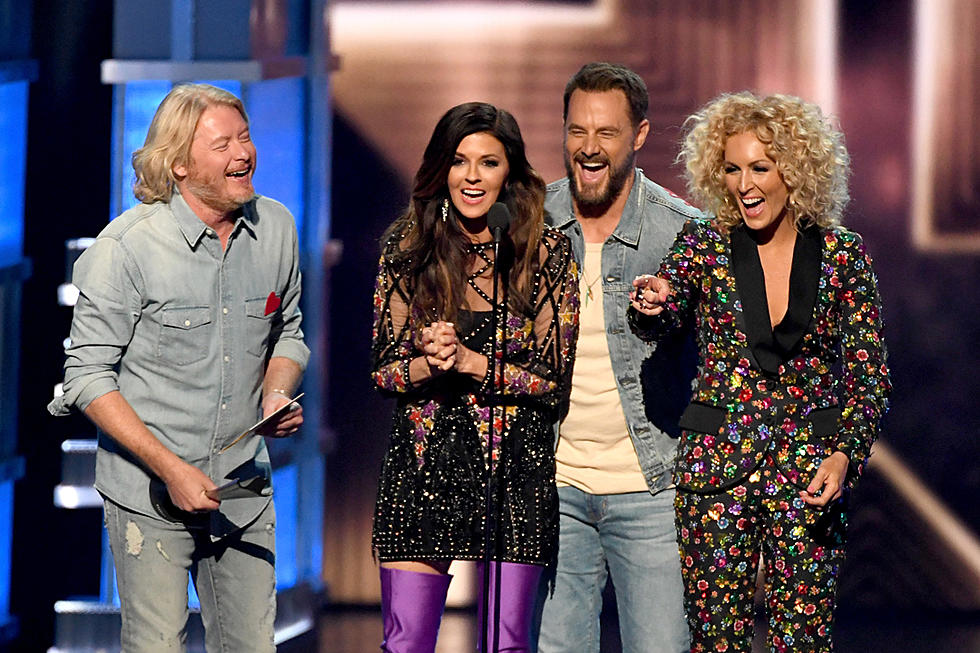 Bernie Taupin Was Surprised by Little Big Town's Elton John Cover
Ethan Miller, Getty Images
"Their take on it could have been very glee club-ish," Taupin says. "And Frank Liddell's production just turned it on its ear. It's really spectacular."
Taupin is also a particular fan of Maren Morris, who undertook a new version of one of the pair's most beloved hits.
Elton John Is a Maren Morris Fan!
Both tracks appear on Restoration, the country music-leaning disc of a two-album project that tributes the music of Elton John and Bernie Taupin. Taupin was mostly in charge of landing the country artists for Restoration, while John mostly worked on the pop-leaning Revamp project ... with the exception of one major country artist.
"I know Elton gave Chris [Stapleton] a call, because I was having trouble getting to him; I couldn't locate him," Taupin recounts. "I give credit to Elton for getting Chris on board for that, and then I was the one who said, 'I really think he needs to do this song, 'I Want Love.'"
Morris is set to join join Keith Urban, Lambert, Morris and Little Big Town as part of the lineup for a two-hour television special in salute to Elton John. Elton John: I'm Still Standing — A Grammy Salute will air on April 10 at 9PM ET on CBS.
Meet ToC RISER Devin Dawson