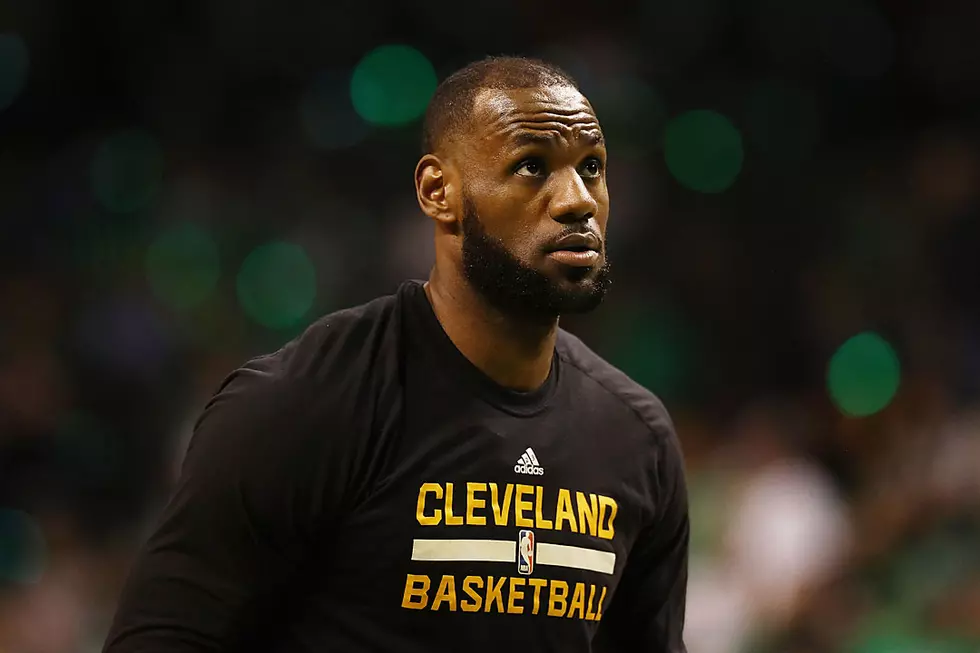 LeBron James Pensively Addresses Hate Crime Targeting His Home
Getty Images
LeBron James may be the world's best basketball player, but not even he is immune from real world problems.
The Los Angeles home of the Cleveland Cavaliers all-everything player was vandalized shortly before 7 a.m. Wednesday morning, with someone writing a racial slur on the gate outside the property.
Police are looking into the matter as a hate crime.
James discussed the incident in a press conference leading up to his team's first game of the NBA Finals against the Golden State Warriors.
"No matter how much money you have, no matter how famous you are, no matter how many people admire you, being black in America is tough," the four-time MVP said. "We got a long way to go for us as a society and for us as African Americans until we feel equal in America."
Check out his response to the matter below.