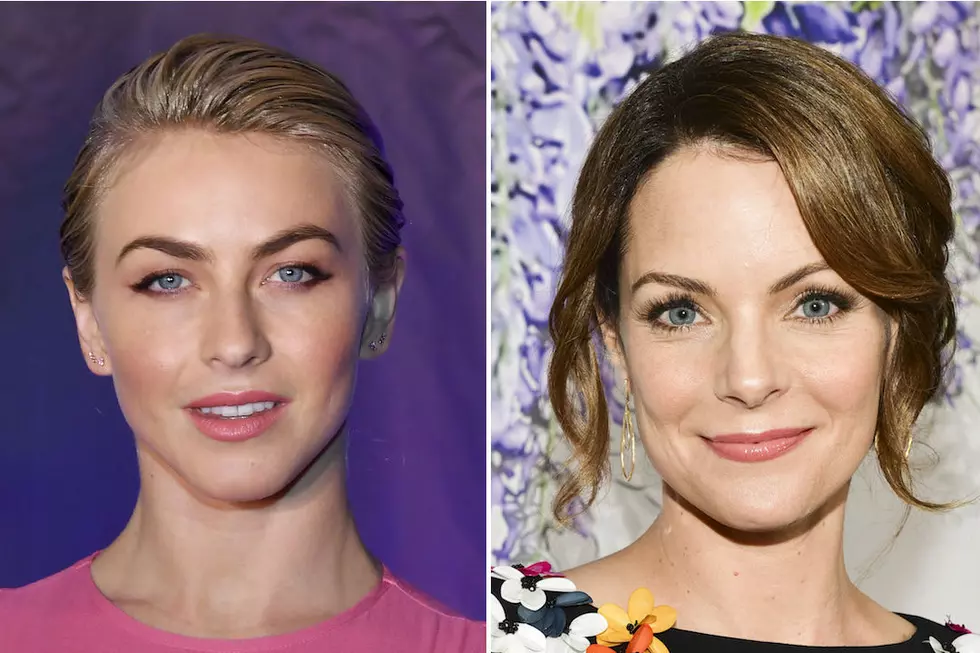 Kimberly Williams-Paisley, Julianne Hough Cast in Dolly Parton's 'Jolene' Netflix Adaption
Ethan Miller, Rodin Eckenroth, Getty Images
Kimberly Williams-Paisley and Julianne Hough are among those selected to co-star alongside Dolly Parton in one installment of the country legend's upcoming eight-part anthology series, Dolly Parton's Heartstrings, which will appear on Netflix in 2019. Each addition to the anthology will represent one of Parton's classic songs, and Williams-Paisley and Hough will play the iconic leading roles in an adaption of the 1974 hit, "Jolene."
Deadline reports that Hough will play the free-spirited Jolene, who dreams of escaping small-town Georgia to pursue her dreams of being a musician. Meanwhile, Deadline explains, Williams-Paisley's character Emily is a wife and mother whose family life gets disrupted when she is "pulled into Jolene's orbit."
Parton herself will play the role of Babe, the owner of the honky tonk where Jolene works. Additionally, the episode -- along with every other installment in the series -- will begin with Parton appearing as herself, talking to the camera and explaining the meaning behind the song that serves as the episode's theme.
"I'm so excited to be a part of this great cast," Williams-Paisley explained in the caption of an Instagram post. "Can't wait to bring this story to life!" Hough also commented on Instagram that she was exciting to be part of the cast, including "the one and only [Dolly Parton] herself. You are such an inspiration! Miss Dolly wrote songs in the '60s and '70s that are still so relevant and meaningful today."
The series, which is produced by Magnolia Hill Productions and Sandover Productions in association with Warner Bros Television, is set for release all at once on Netflix in 2019. Patrick Sean Smith, Sam Haskell and Parton herself executive produce the show.
Dolly Parton Through the Years
11 Unforgettable Dolly Parton Moments