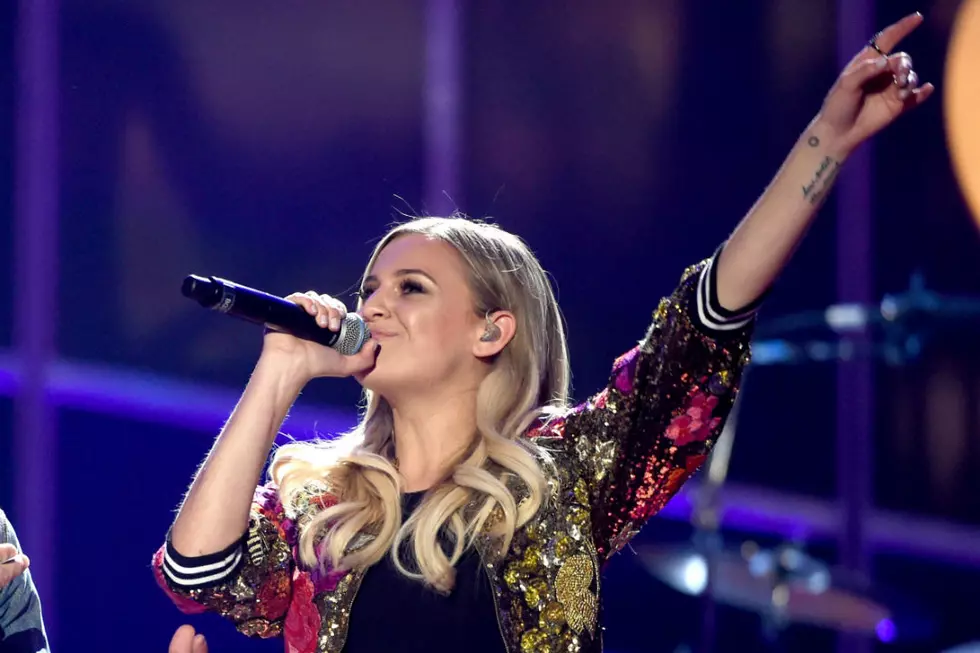 Kelsea Ballerini Drops 'Legends', First Single From Sophomore Album [LISTEN]
Cooper Neill, Getty Images
"Yeah, we were legends / Loving you, baby, it was Heaven / What everyone wondered, we'd never question / Close our eyes and took on the world together / Do you remember?" Ballerini sings in "Legends." The song's lyrics talk about an all-consuming love story that seemed invincible: "We were crazy / Tragic and epic and so amazing / I'll always wear the crown that you gave me / We will always stay lost in forever / And they'll remember / We were legends."
In her trademark sparkling country-pop style, Ballerini sings about the bittersweet memories of a love gone by, but "Legends" isn't a downer; rather, the tune will make for a catchy summer sing-a-long.
"When I wrote this song, I knew it was the beginning of the next chapter," Ballerini writes on Instagram. "And while I hope you hear your own story of love or loss and the lyrics bring you to your own place of nostalgia, I also hope you hear our story ... [Y]ou and I have fought for each other. We've shown up for each other. We've been neon in grey crowds. We've written our own story. We were legends. And that is why it only makes sense that we start chapter two together, you and me. Thank you for everything."
Ballerini is currently on tour with Lady Antebellum for their You Look Good World Tour; she's been performing "Legends" during her opening sets. The artist will also share "Legends" during her performance at the 2017 CMT Music Awards on Wednesday night, ET reports.
Listen to Kelsea Ballerini's "Legends"
Modern Country Music's Female Trailblazers