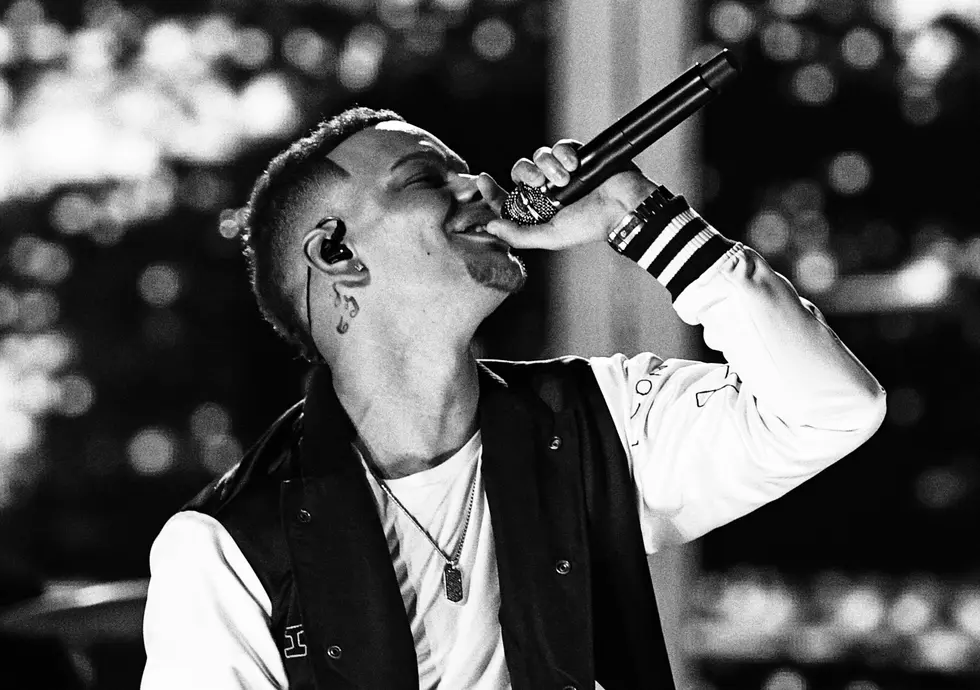 Kevin Winter, Getty Images
Kane Brown's road to country music stardom began, as is often the case in this day and age, online. The singer made a name for himself by posting covers of country songs on social media, and he quickly acquired a devoted fan following.
That was in 2014. Since then, he's released three EPs and two studio albums, including a No. 1 record, 2018's Experiment. Below, The Boot takes a look back at the past five years to count down Brown's Top 5 songs so far. Keep reading to see where your favorites land.
5

"American Bad Dream"

From 2018's 'Experiment'

With "American Bad Dream," Brown shows listeners that he's not afraid to get serious -- or controversial. The song tackles the difficult (and, in country music, often-avoided) topic of gun violence in America. Brown laments that ninth grade used to be "about gettin' laid" and "skippin' class," but "now you gotta take a test in a bulletproof vest." While the song itself doesn't take a firm side within the gun control debate, Brown bravely dives into territory that a lot of other singers would rather ignore.

4

"Lose It"

From 2018's 'Experiment'

"Lose It" isn't just one of our favorite of Brown's songs -- it's one of his favorites, too. Of the "exciting" and "uptempo" song, Brown tells Nash Country Daily, "It's one of my favorite songs, so I hope you enjoy it." The lead single from Experiment, "Lose It" is an upbeat tribute to a love interest, with the narrator admitting, "Every time you cross my mind / Girl, I lose it."

3

"Heaven"

From 2017's 'Kane Brown (Deluxe Reissue)'

"Heaven" is the fourth single from Brown's re-release of his self-titled debut album. It's a sultry slow jam, driven by a simple guitar riff and finger snaps: The romantic song features the narrator explaining to the woman he loves that he doesn't "know how Heaven could be better than this." Brown's deft take on committed romance was his second No. 1 hit.

2

"What Ifs"

From 2016's 'Kane Brown'

The third single from Brown's debut album, "What Ifs" was the first No. 1 Billboard Country Airplay chart hit not only for Brown, but also for his duet partner on the song, Lauren Alaina. Brown and Alaina make a dynamic pair, and their lyrics follow the story of a couple exploring all of the "what if?" questions of their relationship. Brown and Alaina are emotive and powerful throughout the song -- a perfect pairing, perhaps in part because the two are old high school friends.

1

"Used to Love You Sober"

From 2016's 'Chapter 1' EP

While Brown garnered many early fans based on the cover songs he posted on social media, "Used to Love You Sober" was the track that introduced him to the general public. And it happened in a big way: The teaser that he released for the single earned one million views in under three hours. The full song itself stood up to the hype, too: The somber, powerful track about drinking through a heartbreak has since gone platinum.