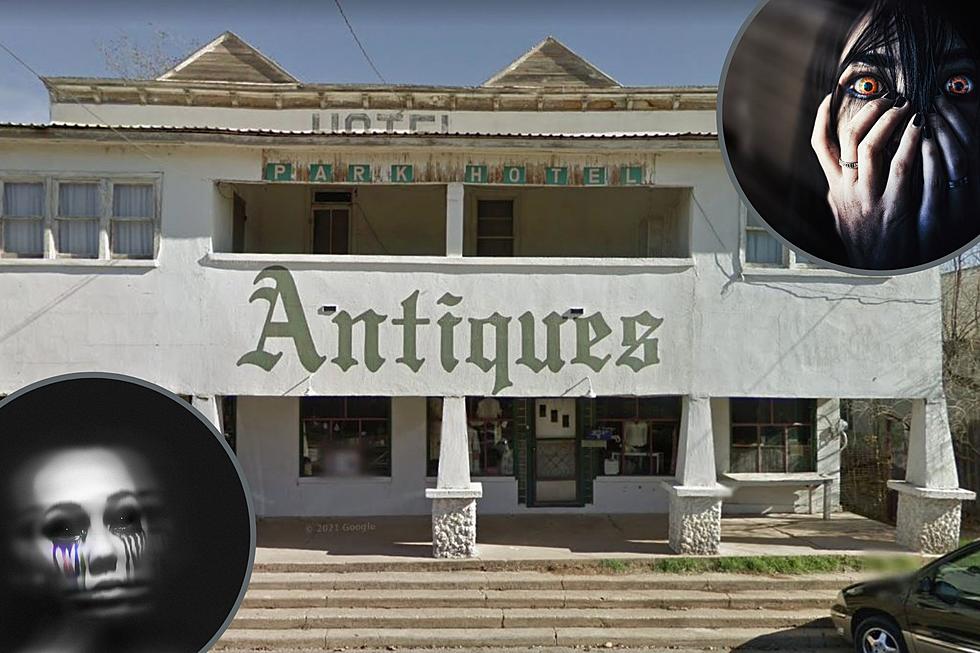 Join A&E's Ghost Hunters for a Paranormal Investigation in Ballinger
Google Maps/Canva
If you're a fan of A&E's 'Ghost Hunters', or a fan of paranormal activity in general, then you'll definitely want to be in Ballinger on May 7th. Kristen Luman, Daryl Marston, and Mustafa Gatollari will make their way to our neck of the woods for an investigation that will surely make the hairs on the back of your neck stand up.
Flumeri Promotions presents: 'The Ballinger TX Trifecta' which will be an investigation of three of Ballinger's ghostly buildings: Olde Park Hotel, Old West Town, and the Old Runnels Jail Building. The cool thing is, that you can join the investigation. That's right, you can be searching for ghostly encounters with some of the best in the business.
What does the event include?
The standard ticket will get you a meet and greet with the stars of 'Ghost Hunters', photo opportunities, and introductions. But, if you're a VIP and ghost hunter ticket holder, you'll get to be in the paranormal investigation of all three locations plus you'll get an overnight stay at The Olde Park Hotel.
Pretty sweet, right?
When and where is the event?
The investigation will happen on May 7th from 6 pm to midnight and will start off at The Olde Park Hotel at 107 South 6th street in Ballinger. The cost is $50 for general admission and $80 for the paranormal investigation.
Here are some spooky details about the buildings that will be investigated according to eventbrite.com.
Olde Park Hotel
The hotel has been home to a variety of things including a brothel, antique store, restaurant, and other businesses. Obviously, the names have been changed over the years until it was changed for good to Olde Park Hotel in the 1920s.
Throughout the years, many people have experienced things at the hotel that they cannot explain. Disembodied voices, the feeling of being touched, full-body apparitions dressed in period clothing, sounds of footsteps, objects moving, and some even claim to have seen or heard ghostly children. You ghostly children get off my lawn!
Old Runnels Jail Building
Built in 1925, The Old Runnels Jail Building has stood in Ballinger right across the street from the Olde Park Hotel for close to 100 years. They actually used to hang people in the upstairs gallows area. The old building closed in the1990s and sat vacant for years until county officials turned it into a museum depicting its history.
Since reopening to the public, strange things have occurred that cannot be explained. People have witnessed disembodied voices, cell doors slamming shut, people getting the feeling of being touched, and people have captured unseen voices on digital recorders.
About the Old West Town Venue
Jonathon and Kellie, inspired by the old west times in Ballinger, decided to create this venue for various events and for people to really enjoy. The venue, along with a ton of other buildings allows you to step back to a simpler time and style of life and enjoy an Old West town feel.
The buildings that make up 'Old West' were made from the wood of older buildings so chances are, there might be some paranormal stuff going down.
As a person wanders through the town, they will enjoy the various farm animals, little shops of homemade items, and see things from the past that are still in use. They have six standing buildings (fully completed and built as of now to include an amphitheater) with twenty-two buildings to be completed by 2023. The buildings will all be in different places throughout an Old West town.
I think this would be super cool to check out. Then again, it's possible that I would need a change of clothes if you know what I mean.
If you need more info or to buy tickets, you can go to flumeripromotions.com or eventbrite.com.
Speaking of ghostly places, A&E's 'Ghost Hunters' should do a paranormal investigation on this big 'white mansion' in Abilene. I bet there's a huge ghost party going down in there.
LOOK: Inside the White Mansion on Buffalo Gap Road