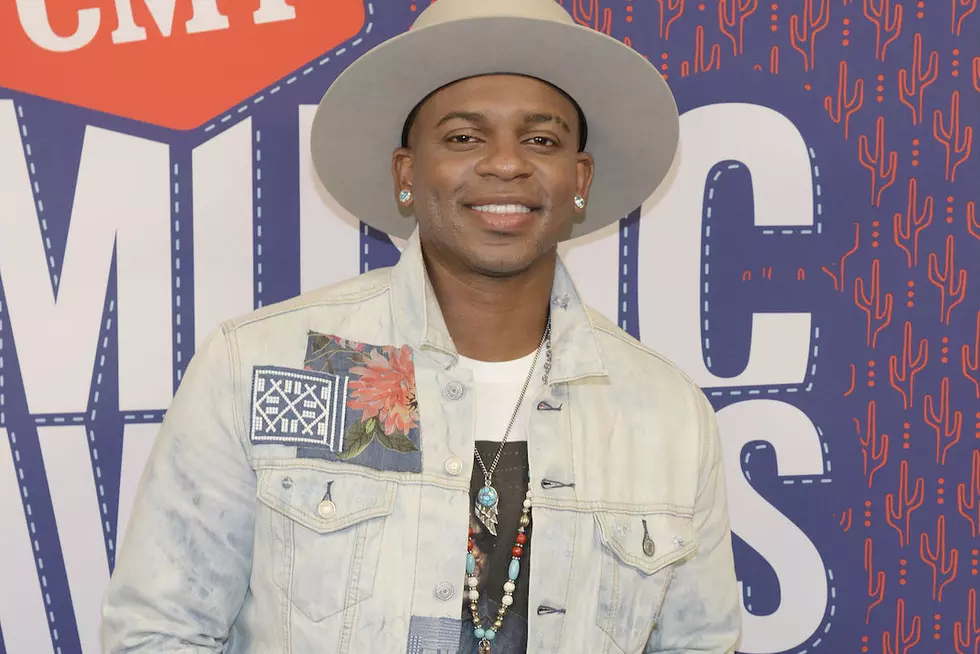 Jimmie Allen Is Making New Music With Rob Thomas, Wyclef Jean + More
Rick Diamond, Getty Images
Jimmie Allen has some cross-genre collaborations in the works. The rising country star tells The Boot that a personal hero, a rapper and some R&B artists are all on the horizon.
While chatting with The Boot during Hometown Rising back in September, Allen referenced forthcoming cuts with Matchbox Twenty frontman Rob Thomas and Fugees member Wyclef Jean, which may or may not be radio singles instead of another track off Mercury Lane. Allen and Thomas, one of Allen's musical icons, performed together during Thomas' July tour stop in Nashville, though it's unclear if their studio collaboration was in the works before then or came from that performance.
"There's songs on [the album] like "All Tractors Ain't Green," I'd love for that to be a single one day," Allen tells The Boot. "I feel like as long as the music's out there, you should be able to pick the single from the body of work. I feel like you can make your own rules, and I don't like living in boxes."
Allen also teased projects with Keke Palmer, Kelly Price and an unnamed artist, signaling that he's not content to stick with a single arbitrary genre label. For example, he stated interest in delving into at least one project with an artist from country music's not-so-distant cousin, Christian music.
"I'm a big Christian music fan," Allen says, "so I just started reaching out to Toby Mac, trying to do something with Toby."
Considering the quality of recent new music by John Mayer, Ed Sheeran and Bruno Mars collaborator Chris Stapleton, the genre affiliations of country stars' duet partners shouldn't matter if the songs connect with both artists' audiences. However, it's not all about working with artists outside of country music for Allen: His other dream team-up might introduce him to a twangier chapter of the '90s nostalgia society.
"I want to do a song with Shania Twain," adds the singer. "I don't know how that'll work, but I'll get my manager to keep bugging her."
WATCH: Jimmie Allen Strips Down His Single "Make Me Want To"
Who Is Jimmie Allen? 5 Things You Need to Know