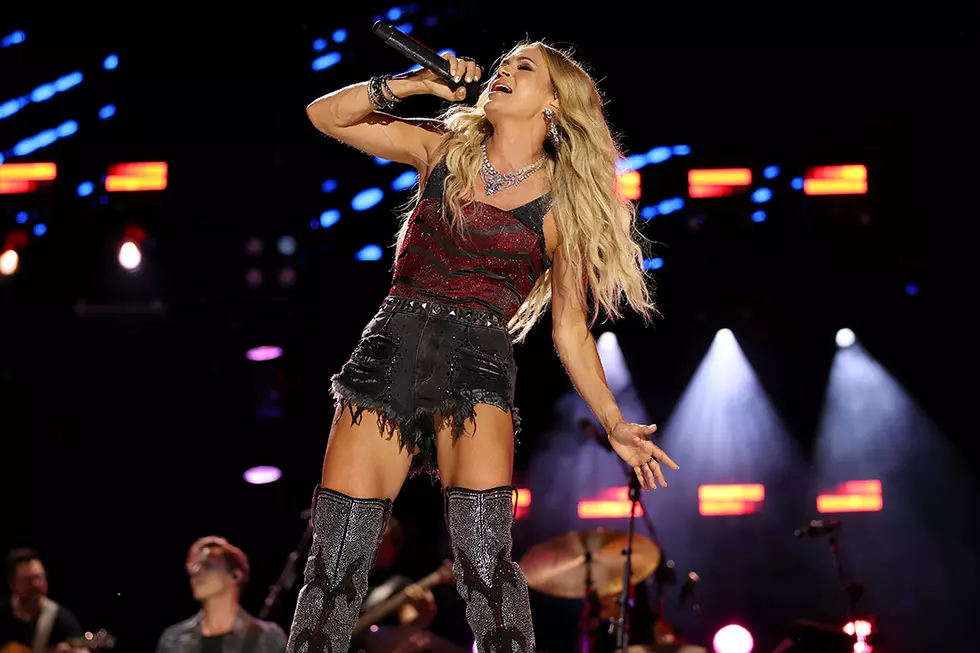 Carrie Underwood's Reasons for Working Out Have Changed
Jason Kempin, Getty Images
She may have the most admired, toned legs in the country music genre, but for Carrie Underwood, working out and staying fit is about more than just looks.
The singer says her exercise regimen is part of an ongoing, fitness-focused mindset: But that perspective is one she picked up more recently in her health and wellness journey.
"I feel like earlier in my career I was working out more to be a certain size or fit into a certain aesthetic that I thought I wanted to be," the singer tells People. "And now I feel like I work out more to be strong and have energy and longevity."
Not only is it important to her to be able to keep up with her two young children — 4-year-old Jacob and 7-year-old Isaiah — but the singer also wants to be able to put on the most epic and dazzling live show for her fans that she possibly can.
"It's surprisingly physical being onstage -- there's a lot of cardio," Underwood notes. "I'm running around in high heels and I honestly write songs that I don't give myself time to breathe."
She adds that she's "playing the long game," and that working out to achieve a certain look wasn't necessarily a sustainable practice. "I've worked out a whole lot and been frustrated because it wasn't the results that I wanted," the singer points out. "I feel like now at this point in my life, you really do learn that it is a lifestyle, it's balance. It is overall taking care of yourself."
Underwood has also learned to listen to her body, and adjust her diet or exercise levels based on what it needs — even on her busiest days.
"If I start feeling weird or tired it's like, 'What boxes am I not checking? Am I eating fried food? Am I not drinking enough water?'" she explains. "Whatever it is, I can usually pinpoint what I've been lacking and try to correct that and get myself back up to speed and be able to be my best."
Her athletic, dazzling onstage presence will be on full display when the singer's current tour, the Denim & Rhinestones Tour, picks back up in February.
See Inside Carrie Underwood's Beautiful Post-American Idol Home: