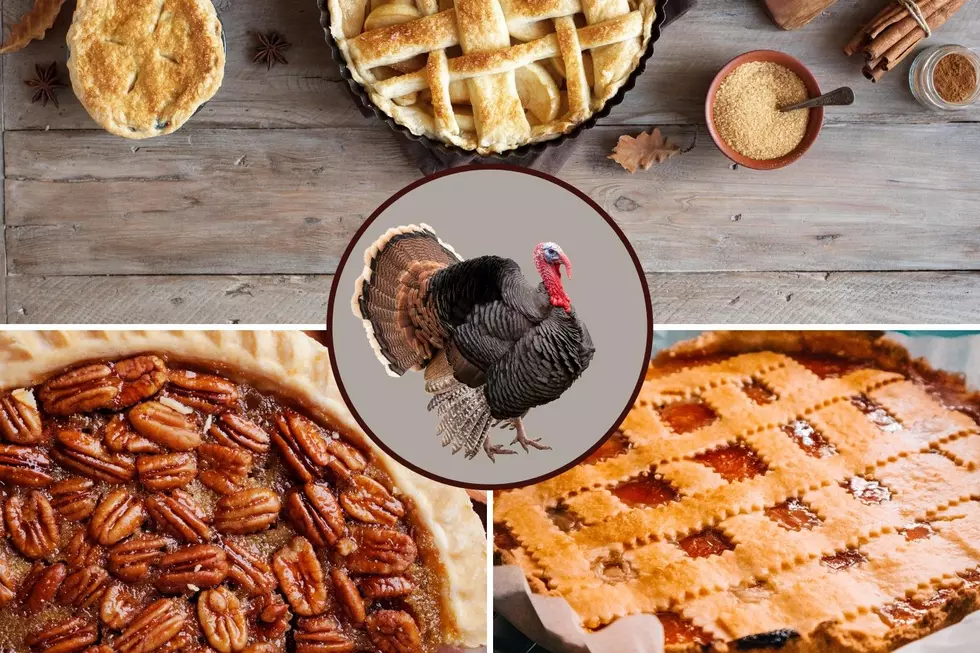 5 Delicious Pies To Try On Your Thanksgiving Table This Year
Photo: Getty Images/Canva
The Thanksgiving holiday is quickly approaching. Menus and recipes are being assembled, and the final touches are being put on one of the biggest feasts of the year.
What's a Thanksgiving meal without dessert? More in particular, pie. I don't know too many folks, especially in Texas, who don't like pie. This year I just couldn't decide what kind of pie I wanted on the menu. Did I want the traditional pumpkin pie, or did I want to branch off and try something different?
I was on a mission. I asked all my co-workers at the radio station their preferred pie to have with Thanksgiving dinner. I knew the heavy favorites would be pumpkin or even pecan, but I was pleasantly surprised. Sure, those pies made the cut but there were other options I had never considered. Scroll on and see if one is right for your table this year.
LOOK: 5 DELICIOUS PIES TO TRY ON YOUR THANKSGIVING TABLE THIS YEAR
Well, we knew this one was going to make the list. It's the traditional standard. Some people swear by it as the best dessert to fit the bill. I found a good one that's sure to please.
---
This is my personal go-to. The sweetness with the salty crunch, absolutely. There's nothing at all wrong with this pie on any table. Take a peek at one of my favorite recipes.
---
It's not that apple pie isn't the greatest. I like to devour it in the summer months especially, but had never thought about it at Thanksgiving. Pair it up with a scoop of vanilla ice cream and you're in business. Always room for another good recipe.
---
The cousin to pumpkin pie, this dessert is good with a dollop of whipped cream. A very traditional dish this time of year. Take my advice, these pies are way better with homemade recipes. Try one of these next time you're baking in the kitchen.
---
I've had variations of cream pies but never a true old-fashioned cream pie. I have a friend who uses her grandmother's recipe going back to the 1940s. It's always her tradition to have it around the holidays. Find something similar here.
No matter how you slice it, there's no dessert quite like pie at Thanksgiving. The ancient Egyptians set the precedent for what we know as pies today. Their delicious idea has been perfected over the years making its way to dinner tables everywhere.
As great as pie is, it's only one part of the holiday meal. Keep scrolling for even more essentials to consider having on your table this year.
13 Things You'll Find On Texas Tables for Thanksgiving
Texas Gives Thanksgiving True Flava