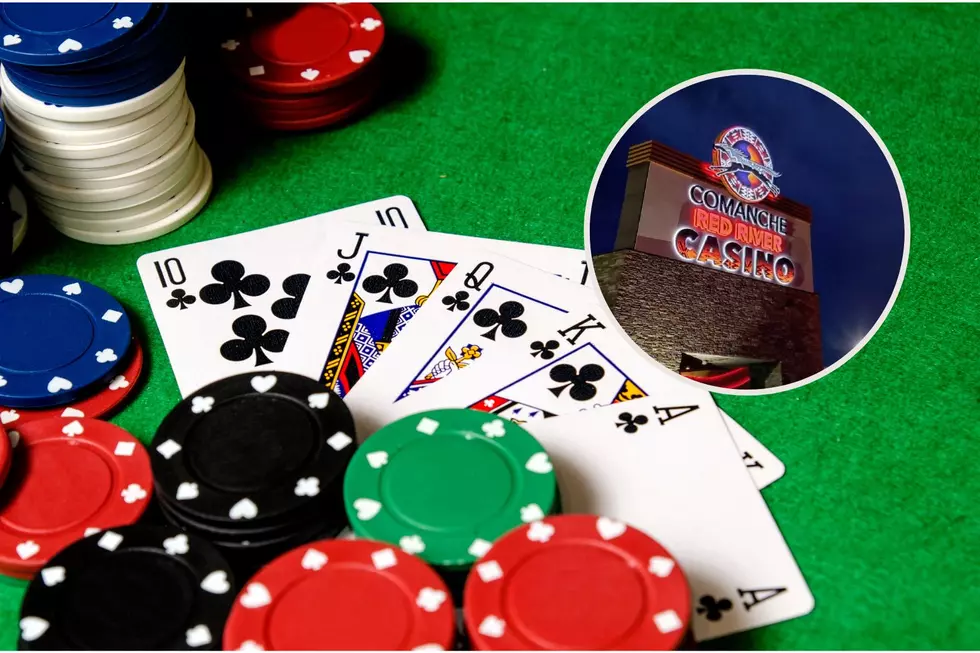 Wanna Gamble? These Are the 3 Casinos Closest to Abilene, Texas
kiko_jimenez/Getty/Thinkstock/Comanche Casino/Facebook
About the only gambling legal in the State of Texas is the lottery and dog/horse racing, so if you're looking for games like Blackjack, Roulette, Hold'em, or even slot machines then you'll have to travel outside of the Lone Star State for that kind of fun.
Gambling is a multi-billion dollar a year business, so it's kind of surprising that Texas doesn't allow it. Then again, the largest truck stop in Texas, Buc-ee's, doesn't allow trucks. So, we live in a topsy-turvy world here in our great state and we might as well get used to it.
If you're itching to yank on that one-armed bandit then keep reading because there are a handful of casinos that are within a 2-3 hour drive from the Abilene area.
All three of those casinos are approximately 140 miles from Abilene, so each will be an easy 2.5-hour trip for your next big payday.
Now if you want to stay here in the great state of Texas, then Grand Prairie is where you want to go. Granted, you won't be able to pull on those slots and roll some dice, but you can bet on the horses at Lone Star Park.
When you're in the Metroplex, for the horse races, make sure you take in a Cowboys game. Win or lose, they have the world-famous cheerleaders.
Dallas Cowboys Cheerleader Photos From the Past
These Dallas Cowboys cheerleader photos date back to the 1970s.