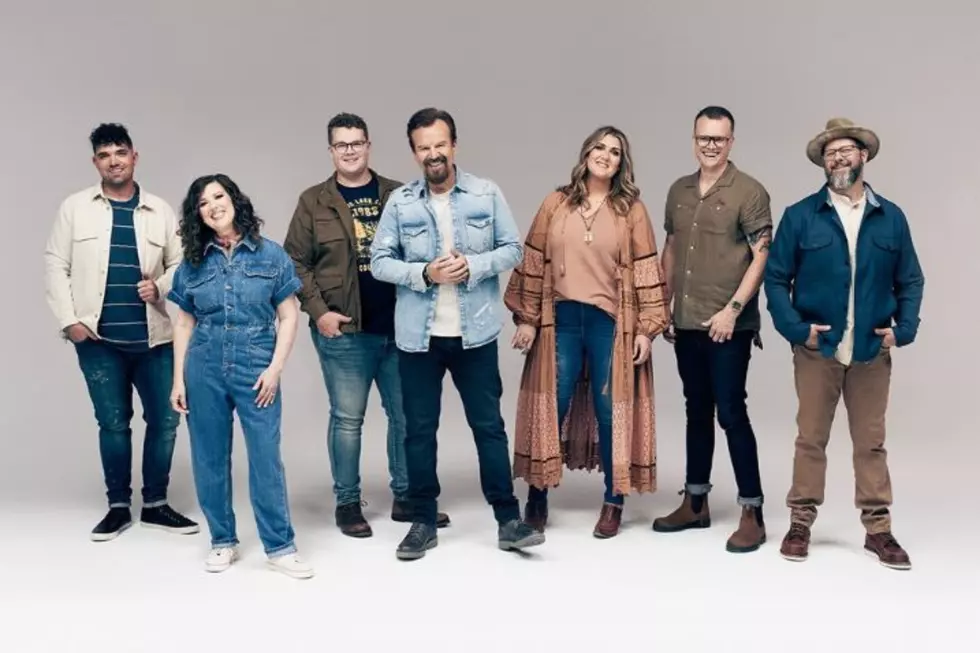 How Casting Crowns Began and Now They Are Coming to Abilene
Photo by: Facebook/CastingCrowns
As the story goes, Casting Crowns' success all began in Daytona Florida back in 1999. That's when singer-songwriter and youth group pastor Mark Hall gathered a group of young people and started a Christian youth singing rock group.
Shortly after the group relocated in 2001 to Atlanta, Georgia, they released two self-recorded independent albums. Much to their surprise both albums took off like rocketships heading into space. Pastor Hall's vision for the group was to be an 'outreach project' for the youth in the Atlanta area.
Casting Crowns goes on to win a couple of awards at a regional songwriting competition at Palm Beach Atlantic University. This is where country singer-songwriter and band leader for Sawyer Brown, Mark Miller comes in. Miller gets a copy of one of the Casting Crowns albums from a family member. Miller was "blown away" by the progressive-pop-rock sound of the group and their songwriting ability.
Casting Crowns founder Mark Hall was not looking for a record deal, but rather, just wanted to get the message of their music into the hands of the youth wherever they played. Mark Miller was instrumental in helping Hall and Casting Crowns by signing them to Mark Miller's own record label Beach Street Records. Both Hall and Miller were determined to ensure the world heard the message and the sound of Casting Crowns.
Casting Crowns is coming to Abilene at the Taylor County Expo Center Monday, March 27, 2023, at 7 PM.
Casting Crowns was so well-received and has been so successful that its group of followers continues growing to this day, however, it is all over the world now. Here's the best news, Casting Crowns is coming to Abilene to perform at the Taylor County Expo Center.
How popular is the group Casting Crowns? The number of seats available is limited and tickets are selling pretty fast. It appears it will be a sell-out. Nonetheless if going to see Casting Crowns is on your bucket list, here's your chance. Call the Expo for ticket info at (325) 677-4367.
In the meantime, enjoy their music videos posted above the first one is "Nobody" released in 2019, and the second one is their newest video released a few days ago.
LOOK: The most popular biblical baby names
Check Out the Best-Selling Album From the Year You Graduated High School
Do you remember the top album from the year you graduated high school?
Stacker
analyzed
Billboard
data to determine just that, looking at the best-selling album from every year going all the way back to 1956. Sales data is included only from 1992 onward when Nielsen's SoundScan began gathering computerized figures.
Going in chronological order from 1956 to 2020, we present the best-selling album from the year you graduated high school.