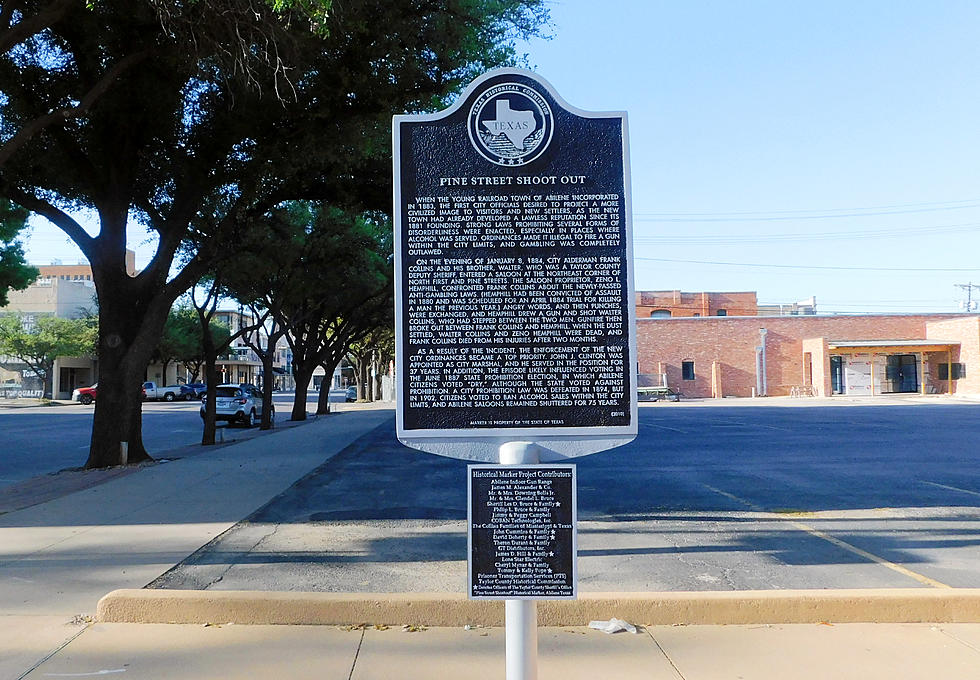 See These Inspiring Historical Markers That Are Right Here In Abilene
Photo by: Rudy Fernandez
Abilene has a great history, and the real stories are told through the historical markers that are found in and around Abilene. These Texas Historical Markers celebrate the people and places that after many years tell the real stories and preserve the history that made Abilene and the surrounding area possible.
As this story goes, Abilene had a history in the makings from the very day the first stake was hammered into the ground and labeled Abilene, Texas. One place I learned about while researching for this article was the place of the very first school in Abilene.
I had always thought the first school in Abilene was where the old Abilene High/Lincoln Junior High was located on South 1st Street. Come to find out it was a one-room building in downtown Abilene on Cedar Street where Abilene's first children were taught.
While I knew that the first business in Abilene was on North 1st Street. It was the Reporter Publishing Company that later went on to become two more businesses, the Magnetic Quill, and the Taylor County News. A couple of years later all three were combined and the Abilene Reporter-News was born.
While many historical stories like these exist. One of the best ways I've come to learn and appreciate our Key City History is by making a day trip, just going around Abilene reading the Historical Markers and trying to imagine what it was like back in that day.
These historical markers are in and around Abilene. As the State Historical Commission always says "real places telling real stories."