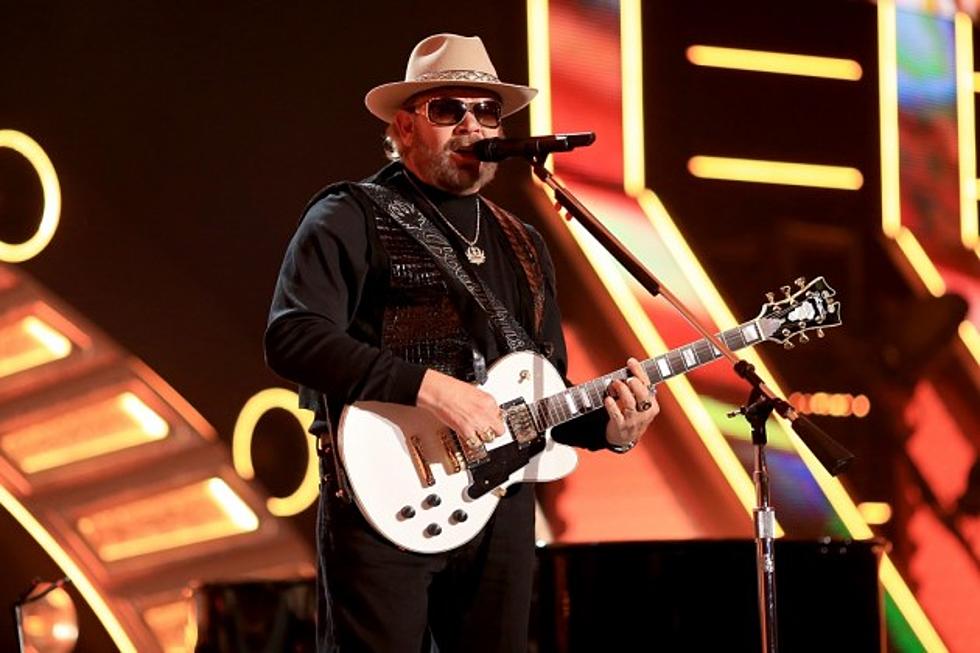 48 Years Ago: Hank Williams Jr. Has Near-Fatal Accident in Montana
Christopher Polk, Getty Images
Forty-eight years ago today (Aug. 8, 1975) is a day Hank Williams Jr. would most likely rather forget. It was on that date that the country star suffered a near-fatal accident while climbing Ajax Peak in Beaverhead County, Mont.
While Williams Jr. was hiking up Ajax Peak, the snow beneath him collapsed, causing him to fall about 440 feet. The artist was not initially expected to survive, but he did, and he spent more than two years recovering from the incident. He had numerous skull fractures and had multiple surgeries to repair them; the scars led Williams Jr. to grow a beard and wear sunglasses -- a look he's maintained throughout his career.
Williams Jr. was buoyed by the support of the country music community, including two of the genre's biggest stars, during his recovery: "June Carter and Johnny Cash were there when I came around," Williams recalls to USA Today, "and it meant a lot."
He also had the support of his then-girlfriend and future second wife, Becky White, whom he'd met only one week before the accident.
"Twenty-four hours after admitting we loved each other, I became a monster on a mountainside with most of my face gone," Williams Jr. tells People magazine.
Williams Jr.'s accident is recounted in a movie about his life, Living Proof: The Hank Williams Jr. Story. The film stars The Waltons' Richard Thomas as the country singer.
Williams Jr. released an album, Hank Williams Jr. and Friends, in December of 1975; it had been recorded prior to the accident. His next album was One Night Stands, released in 1977.
WATCH: Test Your Hank Williams Jr. Knowledge!
LOOK: Country Stars Who Have Suffered Terrible Tragedies