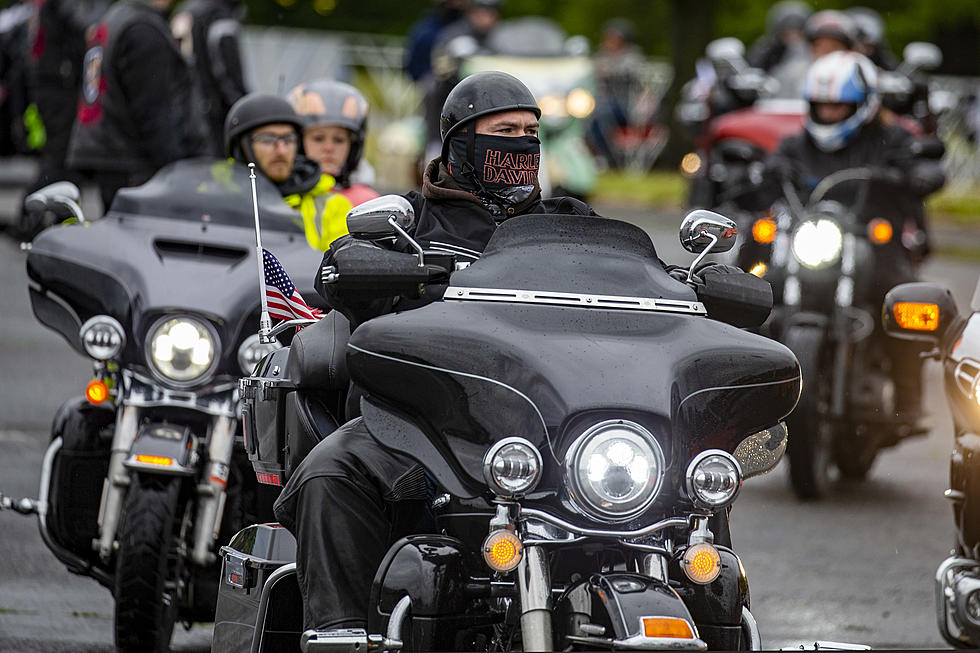 UPDATE: There's a Time Change for 'The Rides of March' This Saturday
Photo by Tasos Katopodis/Getty Images
UPDATED: 3/9/2022
Due to the chilly weather Friday night, it has been decided to start the poker run a little later in the day on Saturday. So, the first bikes will now leave at 12 pm, instead of 10 am, with the last bikes out at 1 pm. This will give the weather a chance to warm up a bit before we hit the road.
---
Around the Abilene area, motorcyclists patiently await the announcement of the "Rides of March" Poker Run, hosted by Kent's Harley-Davidson, and the time is finally here.
Obviously, a play on words with the "Ides of March", Rides of March is essentially the motorcycle season-opener in the Abilene area.
When is the Rides of March Poker Run?
This year, the Rides of March will take place on Saturday, March 12th. Registration starts at 9 am. The first bike goes out at 10 am and the last bike out at 11 am.
How does a poker run work?
Basically, you'll follow a map that has multiple stops. At each stop, you'll receive a poker chip. The more scheduled stops you make, the more poker chips you receive. Once you're back at Kent's, you'll turn in the poker chips for playing cards. You get a card for each chip you turn in. Best "poker hand" wins.
How much does the poker run cost?
The Rides of March is FREE for all riders.
Are there prizes for the poker run?
Yes, prizes will be awarded for 1st ($500), 2nd ($250), and 3rd ($100) and all will be as in-store credit.
While you're at Kent's, make sure you check out the 2022 models they have in stock, as well as their used selection. As a matter of fact, if you have a motorcycle endorsement on your license you can take a free test ride on one of those bad boys.
It's the perfect time of year to jump on two wheels and enjoy a little wind therapy. See you Saturday, March 12th, at Kent's Harley-Davidson at 3106 South Clack.
Naughty Nicknames for 21 Texas Towns
Texans simply do not hold back when it comes to nicknames, so here's a warning now if you have delicate sensibilities. Some of these names are pretty brutal, perhaps undeserving. Others, well...they walked right into it.