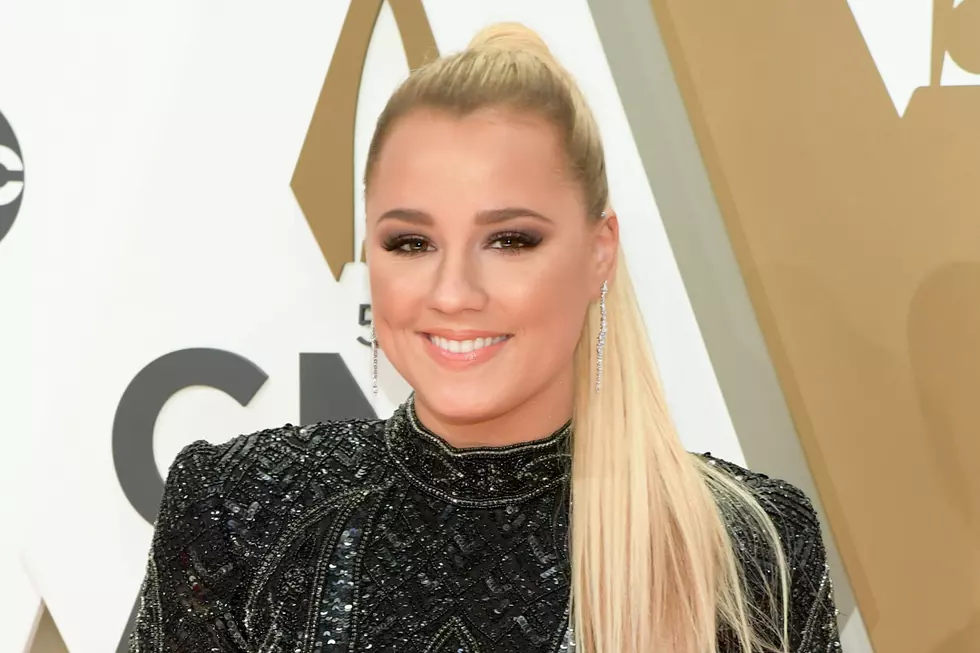 For Gabby Barrett, Supporting St. Jude Is a Family Tradition
Jason Kempin, Getty Images
Pennsylvania native Gabby Barrett grew up hundreds of miles away from St. Jude Children's Research Hospital, but supporting its mission is something of a family tradition for the "I Hope" singer.
"My parents always donated to St. Jude every month when I was growing up," Barrett recalls. "I remember the envelopes and the stamps and stuff."
Years later — after finishing third during American Idol's 16th season and, more recently, scoring a major hit with her debut single — Barrett made her first visit to St. Jude's Memphis, Tenn., campus in 2020. She knew the stories about how special of a place it is, but to see it for herself was different.
"I did hear it's very uplifting, happy, colorful, and that they try to do everything for the kids to make them feel normal and at home," Barrett shares. "I remember going in and it didn't smell like a hospital, and the hallways are just colorful and have paintings. It's very beautifully done.
"I could tell they do everything they can to make the children feel comfortable," adds the mother of two, "and like they're not in a hospital."
Every year, Taste of Country joins Townsquare Media radio stations nationwide for their Country Cares radiothons. The country music community has been the single biggest supporter of St. Jude through the years, with TSM raising more than $15 million in nine years.
Please consider joining Taste of Country and dozens of country stars in becoming a Partner in Hope. It's a $19 a month commitment that truly changes lives.
St. Jude Children's Research Hospital Family Commons Area
A new 45,000-square-foot Family Commons room epitomizes that care, and the generosity of St. Jude donors.
These Country Stars Have Battled Cancer
So many of country music's biggest stars have battled cancer. Sadly some lost that battle. Here is a list of some of the country artists who've fought the disease.