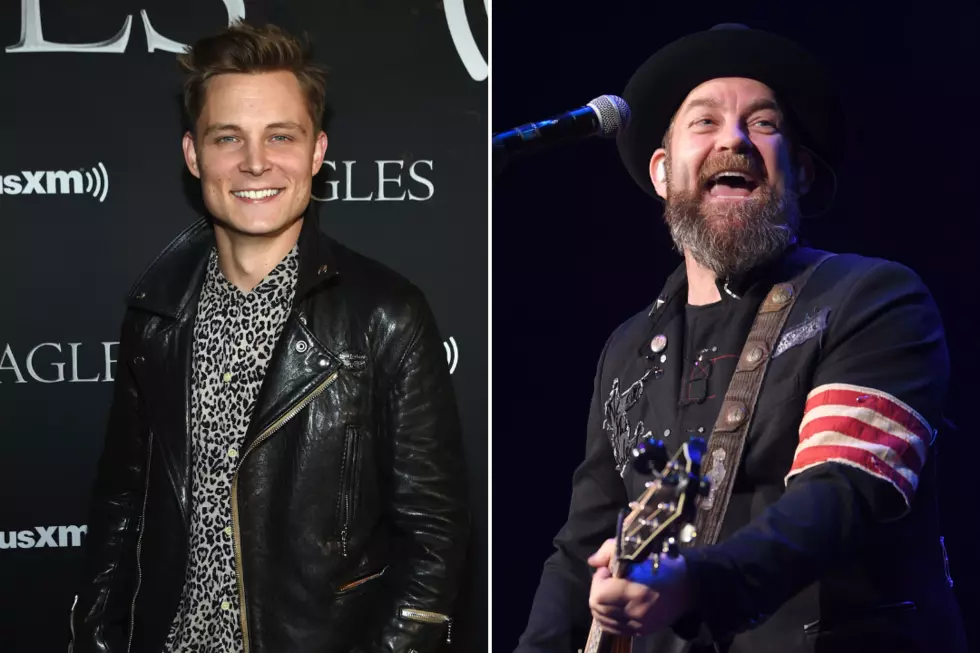 Frankie Ballard Felt 'Instant Creative Magic' When Songwriting With Kristian Bush
Getty Images (2)
Expect a future release by Frankie Ballard to bear fruit from his working relationship with Sugarland member Kristian Bush. The singer-songwriter and ace guitarist says the two gelled quickly when they started writing songs together.
"We had met up and done a few shows together over the years, and we'd always talked about [writing together]," Ballard told The Boot at Hometown Rising 2019. "He said he was coming into Nashville for a stretch, and I went over to his place and finally met up. It was instant creative magic. We had a blast writing a ton of songs."
While Ballard was scant with details about any upcoming releases, he did admit that some of the collaborative material with Bush has been recorded in Atlanta, Ga. Bush is a Knoxville, Tenn., native, but he went to college at Atlanta's Emory University and got involved in the city's music scene; both Sugarland and Bush's former duo Billy Pilgrim got their starts there.
"I'm really excited for people to hear [these songs] because it's the closest to my heart that I've ever been as a recording artist," Ballard shares. "I wrote all of the songs, and the production is my band. It feels really good to have something that's authentic."
Ballard's had good luck earning the appreciation of country music's vocal groups: His touring history since signing with Reprise Nashville in 2010 includes Lady Antebellum's Own the Night Tour in 2011, Florida Georgia Line's 2015 Anything Goes Tour and Sugarland's 2018 Still the Same Tour.
Ballard's best-known work includes his three-straight No. 1 singles: 2013's "Helluva Life," 2014's "Sunshine & Whiskey" and 2015's "Young & Crazy." He last released an album, El Rio, in 2016.
LOOK: Country Music's Best Guitarists