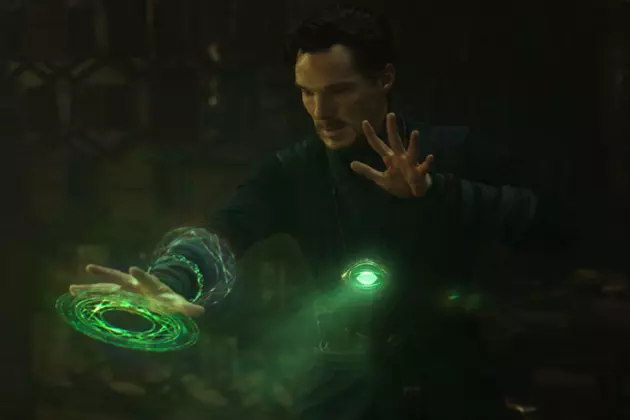 'Doctor Strange' Deleted Scene: Because Veterinarian Strange Doesn't Have the Same Ring
Marvel
With the release of Doctor Strange on home video just around the corner, fans are getting an early look at some of the behind-the-scenes features that will accompany the film on DVD and Blu-ray. Just yesterday, for example, Marvel released some of the best best set jokes on the film's gag reel, showing that even respected Shakespearean actors like Benedict Cumberbatch aren't above flubbing the occasional line. For die-hard fans of the Marvel Cinematic Universe, these features are a great peek at how the sausage gets made.
And thanks to USA Today (via Heroic Hollywood), we can now add this full deleted scene into the home video mix:
This is a perfect example of a scene that was good enough to be filmed but not quite essential enough to make the final cut. There are certainly important character bits at work — the scene does a great job capturing Strange's reluctance to get involved and his frustration at not being able to use his medical knowledge  —  but they are also elements we see in other places in the film. With a lot of backstory to get through in a very short period of time, Doctor Strange had to be judicious with how it developed its main character. There's just not a lot of room for animal scenes when you've got magical training to get to.
Should Doctor Strange get a second film  —  and with the box office numbers from the first movie, there's little doubt that Marvel will move forward with a sequel  —  it will be interesting to see whether they choose to focus on the mystical elements of the character or bring him back a bit to his medicinal roots. Surprisingly, it was the hospital scenes in the film that worked best for me; this little scene, deleted or not, only emphasizes the fact that I'd love to see a little bit more Doctor and a little bit less Strange the next time out.
As Heroic Hollywood notes, this deleted scene will be available on the Doctor Strange Blu-ray on February 28. You can also buy a digital copy of the movie on February 14 if you're less interested in the special features and more interested in watching Benedict Cumberbatch float around and argue with his cape.