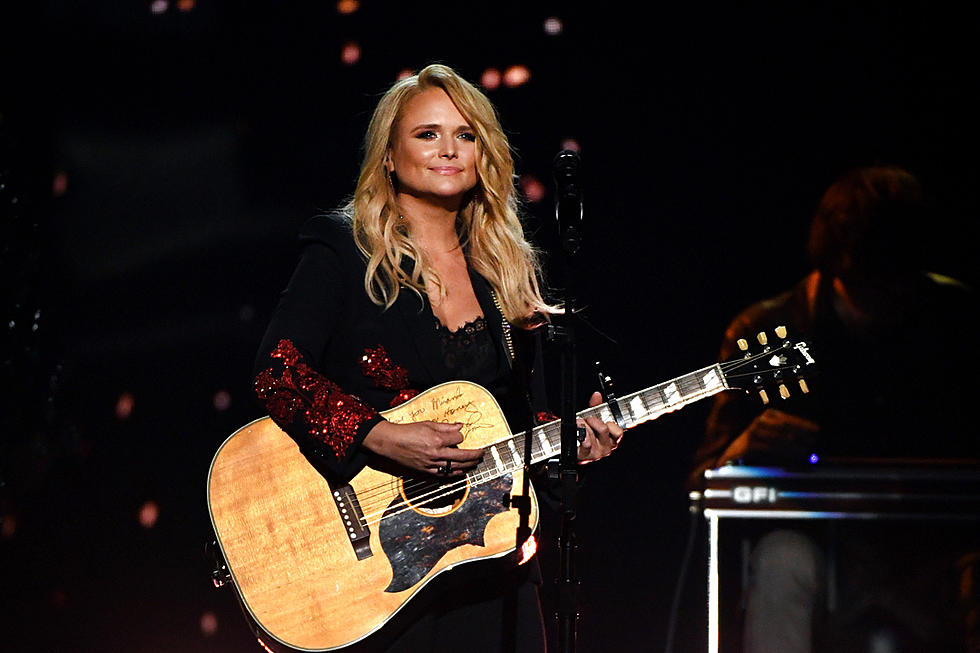 Will Miranda Lambert Bring Her 'Flame' to the Top Videos of the Week?
Ethan Miller Getty Images
Marta jumps back into the top spot this week after an unusually intense week of voting, and Caroline Jones lands at No. 2, pushing Home Free down to No. 3 this week with their cover of Kane Brown's "Heaven," which retires from consideration this week as their new clip comes up for votes. Kenny Chesney's "Get Along" video debuts at No. 4 in its first week, followed by Lauren Alaina.
The Swon Brothers, Ashley Monroe, Blake Shelton, Danielle Bradbery and Kane Brown are all in the Top 10 this week as well. The Top 10 country music videos of each week are determined entirely by voting from Taste of Country readers, so if you want to see your favorite artists come out on top, you've got to make sure to vote as often as possible!
The Countdown will be extended for an additional week, as the staff of Taste of Country will be out of town for the Taste of Country Festival at Hunter Mountain in New York.
Note: Fans can vote for one video, once every hour until the poll closes next Friday at 12PM ET. The weekly Top 10 will be revealed immediately after the poll closes. Videos are retired after six months, or when fans lose interest or when an artist releases a new video for a current single.
10

"What's Mine Is Yours"

Kane Brown

9

"Worth It"

Danielle Bradbery

8

"I Lived It"

Blake Shelton

7

"Hands on You"

Ashley Monroe

6

"Whatever Happened"

Swon Brothers

5

"Doin' Fine"

Lauren Alaina

4

2

"Bare Feet"

Caroline Jones

1

"I Need a Love Story"

Marta