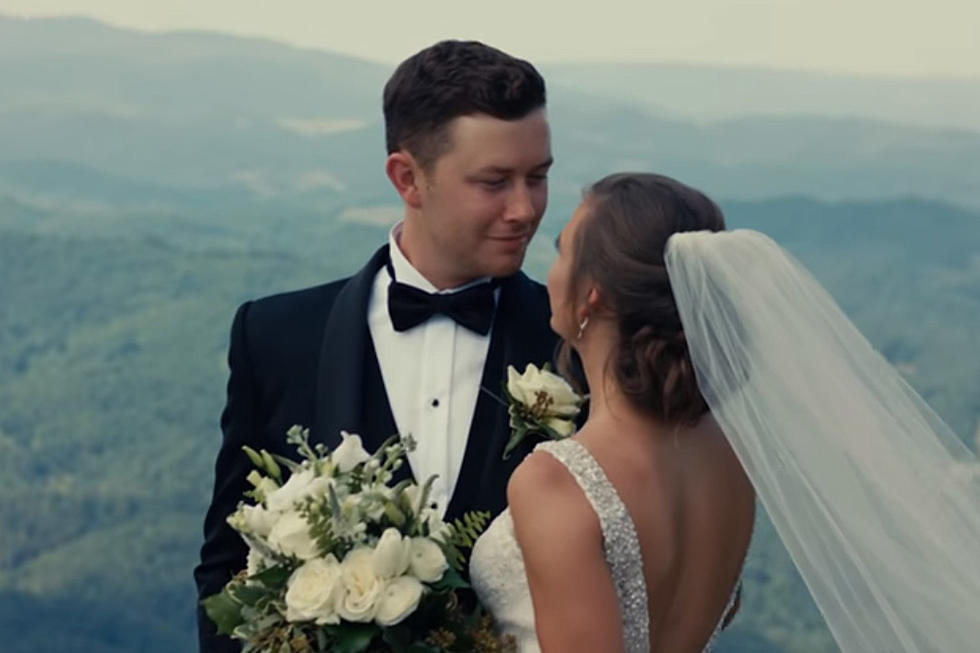 Will Scotty McCreery's 'This Is It' Make It Into the Top 10 Countdown?
Scotty McCreery via YouTube
Scotty McCreery shares footage from his real-life wedding with fans in his new video for "This Is It." Will we be seeing his latest at the top of the video countdown?
McCreery and his wife, Gabbi, are emotional in the new clip, which is up for votes for the first time this week. McCreery is facing competition from Luke Bryan's new video for "Sunrise, Sunburn, Sunset."
We figure the most popular videos of each week by calculating votes from Taste of Country readers, so if you want to see your favorite videos come out at the top, you've got to keep voting and encourage your friends to vote, too!
Note: Fans can vote for one video, once every hour until the poll closes next Friday at 12PM ET. The weekly Top 10 will be revealed immediately after the poll closes. Videos are retired after six months, or when fans lose interest or when an artist releases a new video for a current single.
10

"Kinda Don't Care"

Justin Moore

9

"Doin' Fine"

Lauren Alaina

8

"I Lived It"

Blake Shelton

7

"Hands on You"

Ashley Monroe

6

"Keeper of the Flame"

Miranda Lambert

5

"Whatever Happened"

Swon Brothers

4

"Desperate Man"

Eric Church

2

"Bare Feet"

Caroline Jones

1

"When You Walk In"

Home Free