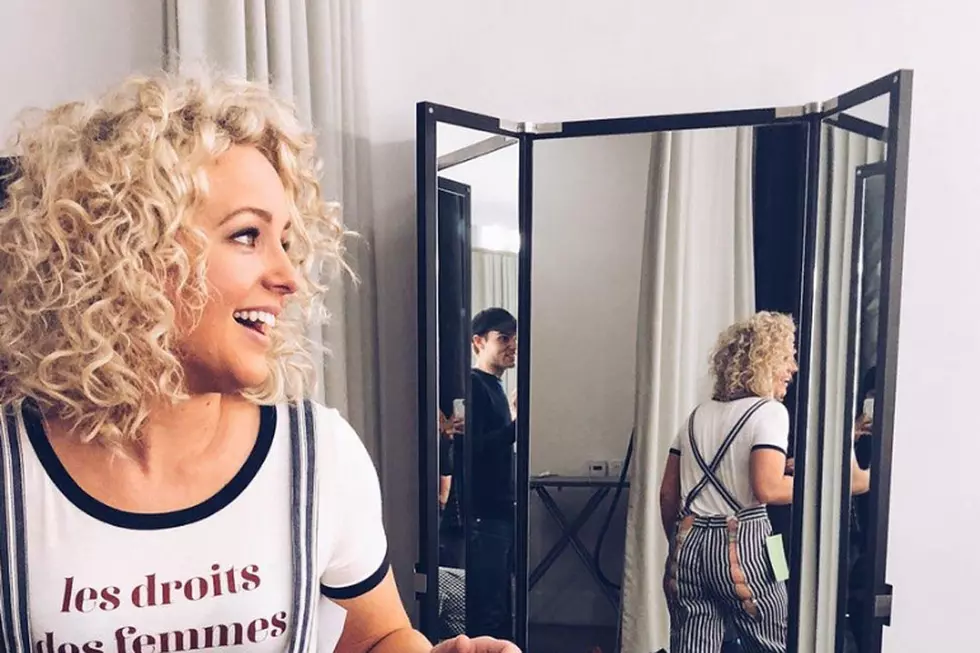 Cam Lets It All Hang Out During Unintentionally Cheeky Photoshoot
@CamCountry on Instagram
Leave it to Cam to keep it real in a filter-happy world, where it can be hard to determine what's authentic and what isn't. A set of Instagram photos shared with fans give a look at what really happens, uh, behind the scenes of a photoshoot.
"'Behind' the scenes look at the reality of a photo shoot," Cam writes with two pics which show her in a pair of suspender trousers which have ripped apart, exposing her bare behind.
The pants are being held together by pins, but it's a lost cause.
7 More Really Unfortunate, Really Funny Wardrobe Malfunctions
The humor wasn't lost on Cam, and her fans responded enthusiastically, too, with many applauding her honesty.
"I love how you keep it real," one fan wrote. Another added: "I love you and your honesty. So refreshing."
The "Burning House" singer has long been known for being candid, especially on her social media channels. Just last week, Cam shared a picture showing her kissing her husband, Adam Weaver, after her performance at ACM Honors.
"Literally couldn't stop laughing last night at the #ACMHonors because of this guy," she wrote. "Thank you to everyone in attendance for all the love! A standing O at the Ryman will never ever EVER get old. And I'll be back there headlining Sept 26. Some special guests might be coming with me too."
When a fan questioned whether Cam might be pregnant, the country singer quickly shut the rumor down in the only way she can: "Damn girls sorry to disappoint it's just the chicken sandwich I ate for dinner."
These Country Starlets Are Showing Their Stuff in Their Bikinis: