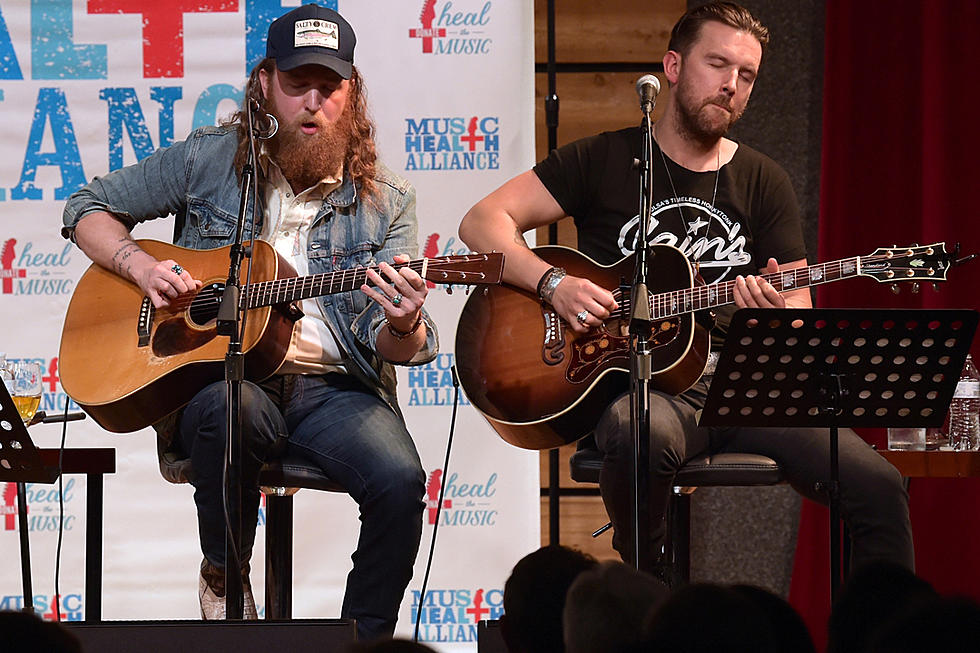 Brothers Osborne's TJ Osborne Speaks Out About the Fragile Bond Within Country Music
Jason Kempin, Getty Images
For as long as country music has been around, there has been a strong bond between its artists. It's one of the things that Brothers Osborne say they love the most about Nashville.
"I always think back to when we won our first CMA Award, and I mean I could cry every time when I think about it, but the entire audience of our peers were on their feet," TJ Osborne recalls during a recent interview with Taste of Country about that career-altering night back in 2016 when they took home their first Vocal Duo of the Year award. "I mean, everyone was giving us a standing ovation and it was overwhelming the love we were feeling in that room."
It's similar to the feeling the country duo feels when other artists publicly recognize their work out of the blue. On Monday (July 2), Maren Morris' husband Ryan Hurd headed to his socials to proclaim that he was planning on voting for Brothers Osborne's Port Saint Joe for Album of the Year in preliminary CMA voting. In the same tweet, he threw out support for Kacey Musgraves and Old Dominion:
"That's why I have always loved Nashville," TJ says of the tweet. "It's so cool he did that. I mean, when new artists come to me asking for advice, I just always say to work hard and to be nice to people."
Nashville's golden rule? Don't be a jerk.
"If you are an a--hole, you are going to get weeded out," TJ Osborne says bluntly. "There is just too much talent out there to deal with any bullsh--."
TJ loves seeking out the talent of tomorrow, hoping to expand the circle of friends and good people. "One of my favorite things to do in Nashville is to walk into a bar and completely be blown away by the talent of someone playing there," he explains. "There is nothing like it."
There is also nothing like playing live — the country duo will headline Windy City Smokeout in Chicago on July 15.
"It's all about the power of music," he says. "You can turn off the rest of the world and transcend into a blissful moment. It's one of the coolest things. And for us, to be able to perform a song and watch an emotion streamline through an entire audience, whether that's sad or happy, its truly an incredible experience."
No wonder Brothers Osborne keep coming back for more:
"That's why performing live will never be replaced. "It's why people like Bruce Springsteen and the Rolling Stones are still playing music. There is no price that can be put on it."
Country Artists Who Have Smoked Pot and Told Us About It: