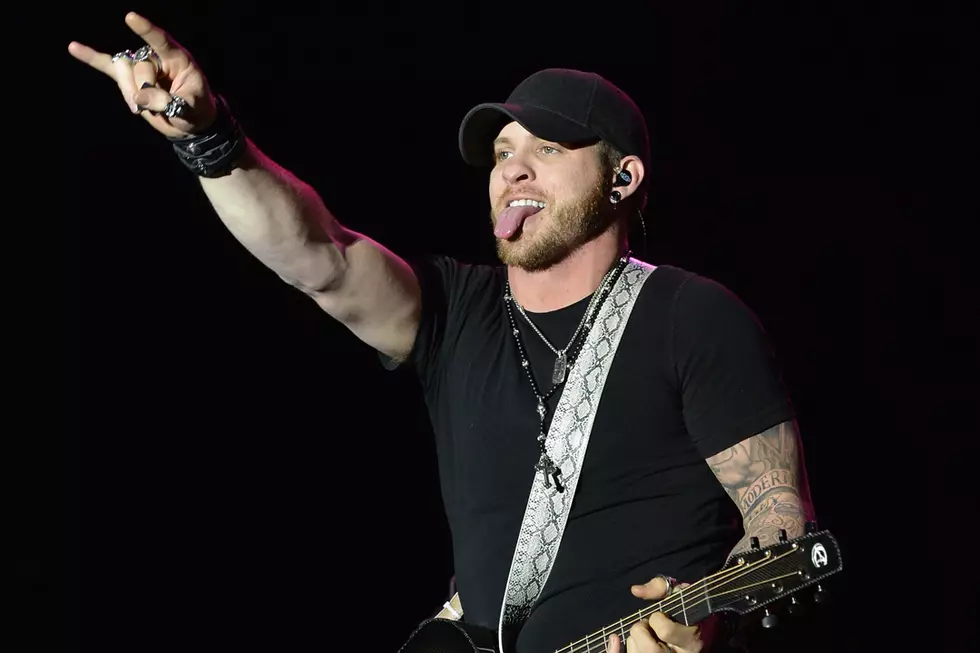 Brantley Gilbert Gets NASCAR Race Named After Him
Rick Diamond, Getty Images
Brantley Gilbert can now invite his friends to come to a NASCAR event with his name on it.
Big Machine Label Group — Gilbert's label — has officially become the title sponsor of the NASCAR Brickyard 400 on July 23, and named it in his honor. The Brantley Gilbert Big Machine Brickyard 400 will feature a pre-race concert from the artist, and it also marks the final race for famed driver Dale Earnhardt, Jr., at Indianapolis Motor Speedway.
"Racing has always been part of Big Machine's DNA, and we're thrilled to partner with the world's most iconic racing brands," says Big Machine Label Group President/CEO Scott Borchetta in a press release.
These Country Singers Love Their Dogs!
Gilbert is currently on his The Devil Don't Sleep Tour featuring Luke Combs, Brian Davis and Tucker Beathard, which recently got extended through the summer. The artist just released the second single from The Devil Don't Sleep, titled "The Ones That Like Me." It's an admission of his sometimes-controversial persona, stating essentially, "Take me or leave me. I'm fine with who I am."
"My mom, she's — babies, period. My dad the same way," Gilbert tells Big Machine. "Literally if we have people over at the house and a baby walks in, you can kiss him goodbye for the rest of the night 'cause he's gonna be talking to it and holding that baby all night."
The Cutest Baby Bumps in Country Music