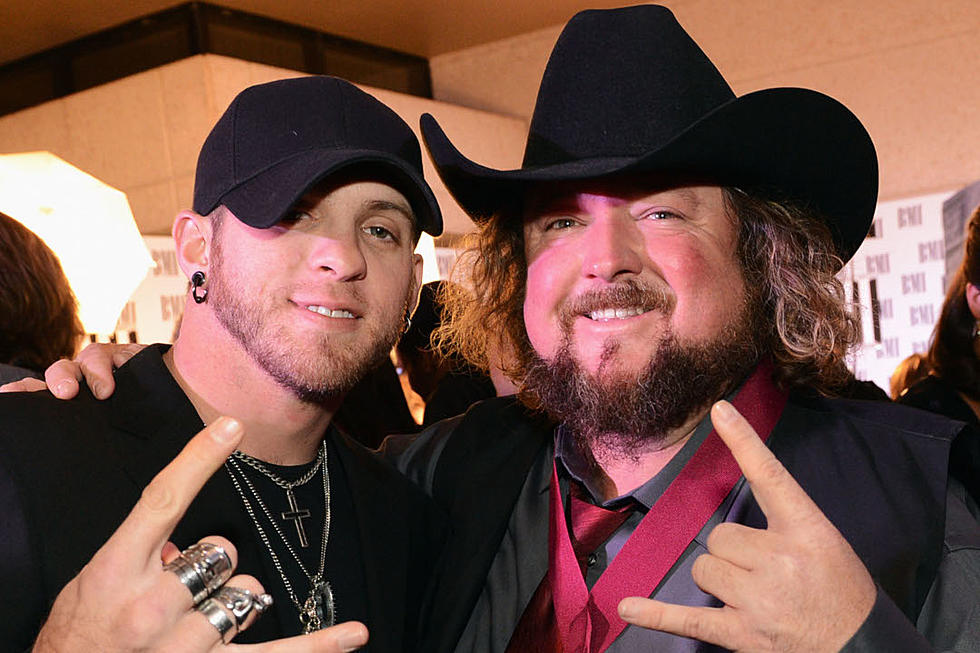 Brantley Gilbert and Colt Ford, Together Again
Rick Diamdon, Getty Images
Lindsay Ell joins Brantley Gilbert on "What Happens in a Small Town," the first listen to songs from the singer's upcoming fifth studio album. But she's not the only guest artist, he says.
Speaking to Taste of Country Nights Gilbert shares that he has a few features prepared that might surprise fans. Most are country, but he stopped short of saying all of them are.
"We're going to go back down the Colt Ford road," Gilbert confesses. "He's one of my favorite people in the world and has always been a close friend of mine and we hadn't done anything together since 'Dirt Road Anthem' so we got a pretty cool song we're gonna team up on."
The two Georgia-raised singers co-wrote "Dirt Road Anthem" together, and Gilbert cut a version before Jason Aldean made it a big hit song in 2011. The new partnership came together on a cruise ship. He hosted the Kick It in the Ship cruise last October, and when his wife and son couldn't come, he invited Ford. They lived it up in a three-bedroom suite.
"Man, we had a ball — we hadn't had time to hang out like that in I don't know how long," he says.
As for the rest of the album? It's done and it's different. "This next record I think will surprise you," Gilbert says boldly. "There's a little bit of everything on there like always, but no so much on the heavy, heavy side."
One of those little bits of everything is a song about his 1-year-old son. He tells Taste of Country he started writing it in the hospital after Barrett was born in November 2017.
There's no release date for Gilbert's new album.
Taste of Country Nights is a syndicated night show which airs on nearly 100 radio stations nationwide. Listen to highlights on iTunes or your Android device.
WATCH: Brantley Gilbert Talks About the Song About His 1-Year-Old
See 18 Country Singers and the Famous Celebrities They Dated: