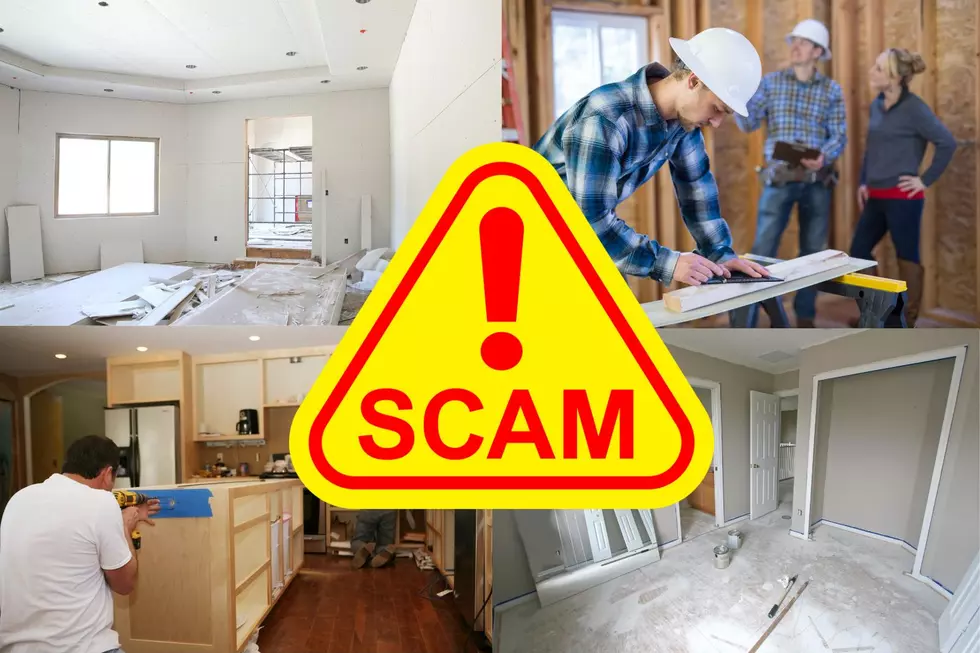 Big Country Beware of the Shady Contractor Advance Fees Scam
Canva
It never fails you start working on your house it gets to be too much so you call your friendly local contractor. So far, so good until you find out that the contractor you've known and trusted for years is too busy and can't get to your project immediately.
I am in the middle of a home remodel project, that I thought I could do all by myself. Come to find out I needed a little help but before I went searching the Internet for contractors that can help me I called my friend John Riggins the Director of the Abilene Better Business Bureau office.
Boy, I'm glad I called the Abilene Better Business Bureau because I have just been enlightened to what John Reagan called "shady contractors advance fee scams." Here's how it works you make an agreement with a relatively new contractor to do whatever work you need to be done.
As with all contractors you'll need to put down a deposit and as the work is completed you finish paying out the rest, that's a normal standard operational procedure. However, since most reputable contractors are not able to do the work right away you find this new contractor that requires a sizable down payment.
"Any time you take on a major home improvement project, it comes with dirt and inconvenience," said Riggins. "When you are working with a reputable, quality contractor, after the dust settles, you will be living in what you envisioned and how you got there will fade." Source Abilene BBB
Riggans says, "most reputable contractors do not require a large down payment, as a matter of fact, many may just require a 10% downpayment. Here's where the scam comes in, the shady contractor comes in asking for a sizable down payment (some are even asking as much as half down."
Once you have made your down payment the contractor begins working on your home or business. Right away the work that you were expecting to be top-notch, looks as if kindergarteners have been doing the work. You ask them to stop or maybe even ask them to leave the property, which is what they wanted in the first place.
The shady contractor keeps your sizable down payment and is off looking for their next victim. You're off looking for someone new to complete the job without any way to get a full or partial refund.
Beware of the contractor that hires sub-contractors they can put a lien on your home!
John Riggins says "contact the Better Business Bureau first before selecting a contractor. You can contact the Better Business Bureau online at bbb.org or by calling us at 325-691-1533. Plus, one very important scam that's also going around is when a contractor hires subcontractors. The contractor never pays the subcontractors, so now the subcontractor puts a lien on your home."
Either way, it's a scary situation always check first with the Abilene Better Business Bureau. As I always tell my family "better to be safe than sorry." The video warns of door-knocking contractors.
CHECK THIS OUT: This Texas Home Boasts Its Own Beach And Zipline