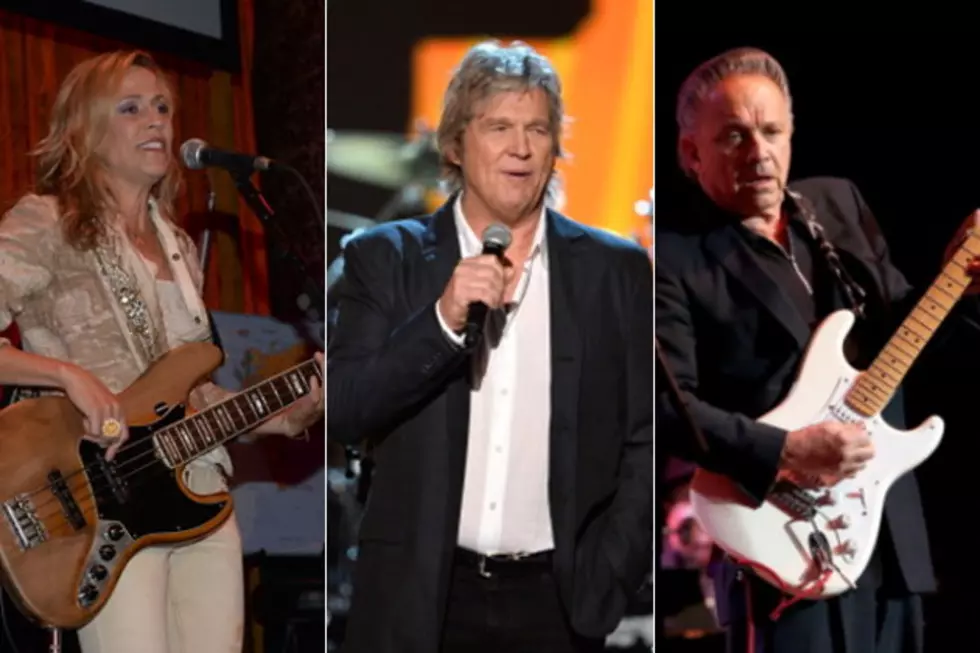 Austin City Limits 40th Anniversary Concert to Air on PBS Oct. 3rd
Getty Images, /Andrew H. Walker/Kevin Winter/Skip Bolen
One of the most influential TV programs on my life, Austin City Limits, filmed its 40th Anniversary concert last week (6/26). Now, a 2-hour special commemorating this epic event will serve as a lead-in to the PBS Television staple's 40th season this fall.
The 40th anniversary concert will be part of a two-hour prime time special, 'Austin City Limits Celebrates 40 Years' that will air on Friday, October 3rd. ACL will then officially kick off its milestone 40th year with the series season premiere on October 4. The airing also coincides with the ACL Music Festival, which runs October 3-5 and 10-12.
The show served as a benefit for KLRU-TV, the Austin PBS station that created and still produces ACL.The anniversary show was hosted by Jeff Bridges and Sheryl Crow, and showcased the talents of a dozen artists including Joe Ely, Jimmy Vaughan, Robert Earl Keen, Kris Kristofferson, Bonnie Raitt and Lloyd Maines, among others.
Austin City Limits is credited with playing a huge role in Austin becoming the "Live Music Capital of the World" music fans have seen the greatest in western swing, Tejano, alternative rock, blues, folk and most every type of music in-between. For me - a kid who grew up in Michigan - Austin City Limits served as my first introduction to the likes of Stevie Ray Vaughan, Willie Nelson, Kristofferson, Dwight Yoakam, John Hiatt and several other artists who are still among my favorite artists.