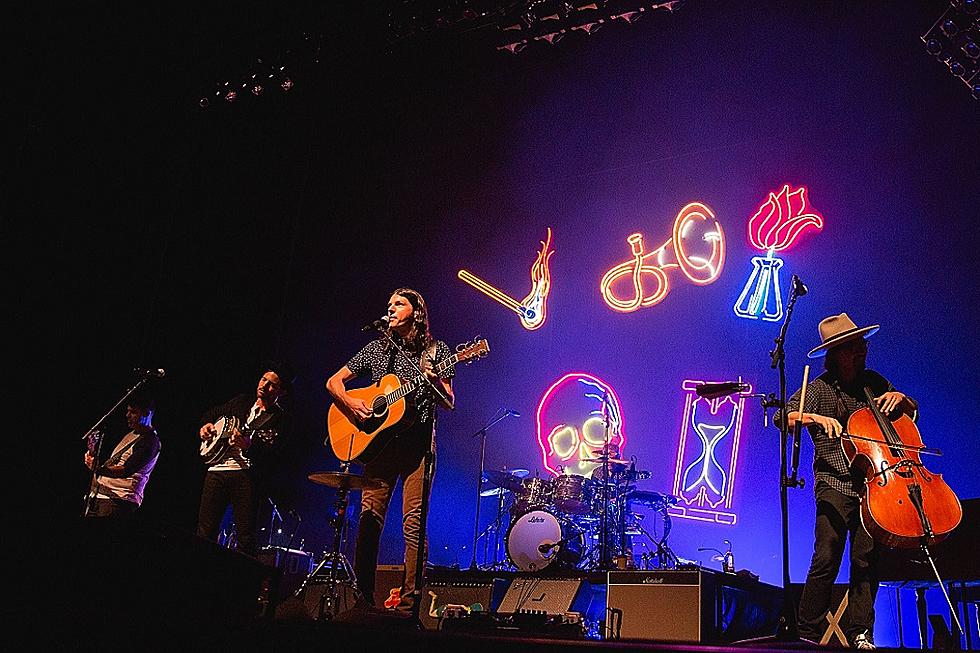 Asleep at the Wheel, Scott and Seth Avett Share Ode to Willie Nelson, 'Willie Got There First' [LISTEN]
Rick Kern, WireImage / Getty Images
Asleep at the Wheel are joined by Seth and Scott Avett of the Avett Brothers in a musical ode to Willie Nelson, the new song "Willie Got There First." Penned by Seth Avett, the tongue-in-cheek tune bemoans the singer's late-to-the-game timing, as Nelson has beat them to every musical convention; readers can press play below to listen to the mid-tempo waltz song.
The first verse opens with Scott Avett taking lead vocals. His brother, along with Asleep at the Wheel frontman and Nelson's friend since the '70s, Ray Benson, join him to harmonize on the chorus.
"Well, it struck me how cold the rain was / But I din't look for cover at all / I just stood there face to face with my love / Watching her teardrops fall," they sing. "And as sad as it was / Her blue eyes inspired me / And switched on a light in my mind / When she was gone / I wrote down as song / To claim the moment as mine."
The Avett Brothers and Benson take turns on the song's verses, set to the backdrop of Asleep at the Wheel's all-star band. The band is complemented by two of Nelson's long-time musical collaborators, his sister Bobbie Nelson on piano and Mickey Raphael on the harmonica.
"Wille got there first / Put heartache and heartbreak into a verse / Like an alchemist turning his sorrow to gold / Lyrics like maps for us all," the group continues. "Eloquent truth in a common man's words / I had such a good idea for a song / But Willie got there first."
"Willie Got There First" is available for download now. It's the final track on Asleep at the Wheel's upcoming album, New Routes, which is set for release on Sept. 14.
Listen to Asleep at the Wheel and Scott and Seth Avett's "Willie Got There First"
Test Your Willie Nelson Knowledge!