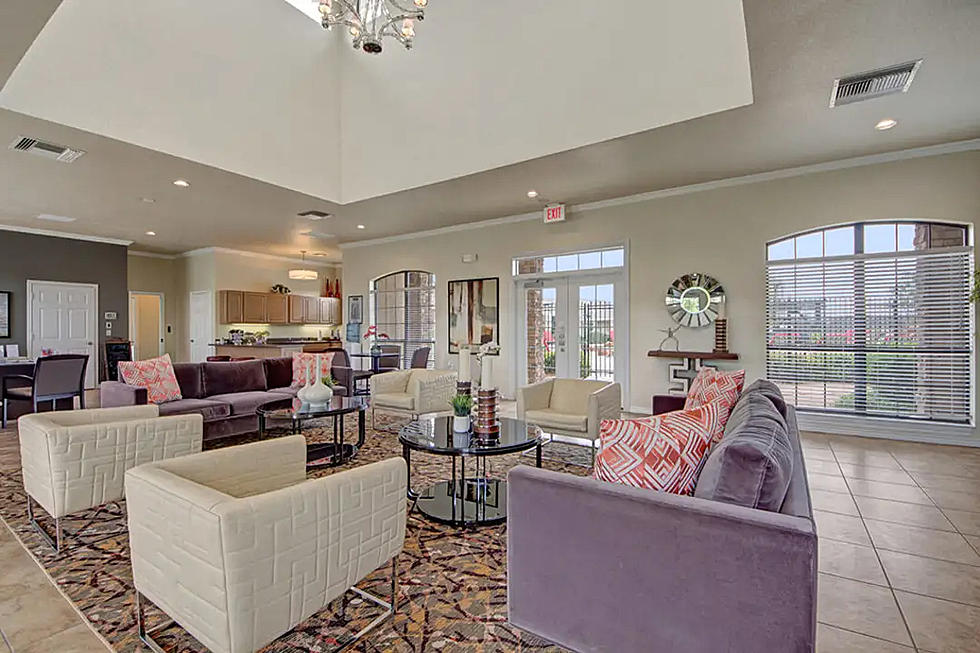 Abilene Rent is Going Up and Here's What $1200 A Month Might Get You
Photo by: Rent.com / Ann Noder
Local rent in Abilene is beginning to skyrocket and some renters in Abilene are having to pay as much as 54% more compared to just one year ago. That's according to the latest data from the national resource, Rent.com.
Although the "average" rent for an apartment in Abilene is between $650 and $1,223 in 2022, depending on the apartment size and amenities. While the average three-bedroom apartment is up 54%, that's not the case with the smaller rentals.
The rate increase is up and a lot depends on the area of town and the size on the rental unit. Here are the averaged percentage and price increase breakdowns.
In a studio apartment, the average rent is not up and stays the same at $650.
For a 1-bedroom apartment, the rate increased by +6% and is now about $695.
For a 2-bedroom apartment, the rate increased by +25% and is now $859.
For a 3-bedroom apartment is up an average of +54% and ranges from $1,223 and up
Rentals are mostly apartments but can also include home rentals (homes rentals are comparably higher). However, So, what will a $1,200 dollar a month rent get you into? Take a look at this photo gallery of what is offered in general.
LOOK: These Comfortable Apartments Are In Abilene Check Them Out!
The just-released Abilene Rent Data report does include comparisons to other cities in Texas that are "like Abilene." Other things to consider are as the old saying goes "location, location, location". There is a greater demand for rentals in far southwest Abilene.
Being that Abilene is considered a 'military/college town' the further southwest or northeast areas of Abilene are seeing a big build-up of the apartment complexes because of the location of Dyess Air Force Base and the Abilene Christian University, and Hardin Simmons University locations in Abilene.
Like the price of gas and food continue rising so are the rental prices. While Abilene is still mostly affordable the price seems to me to depend on the neighborhood and the demand for said properties.
Source: Rent.com Abilene, TX Rental Market Trends Report
LOOK: Famous Historic Homes in Every State