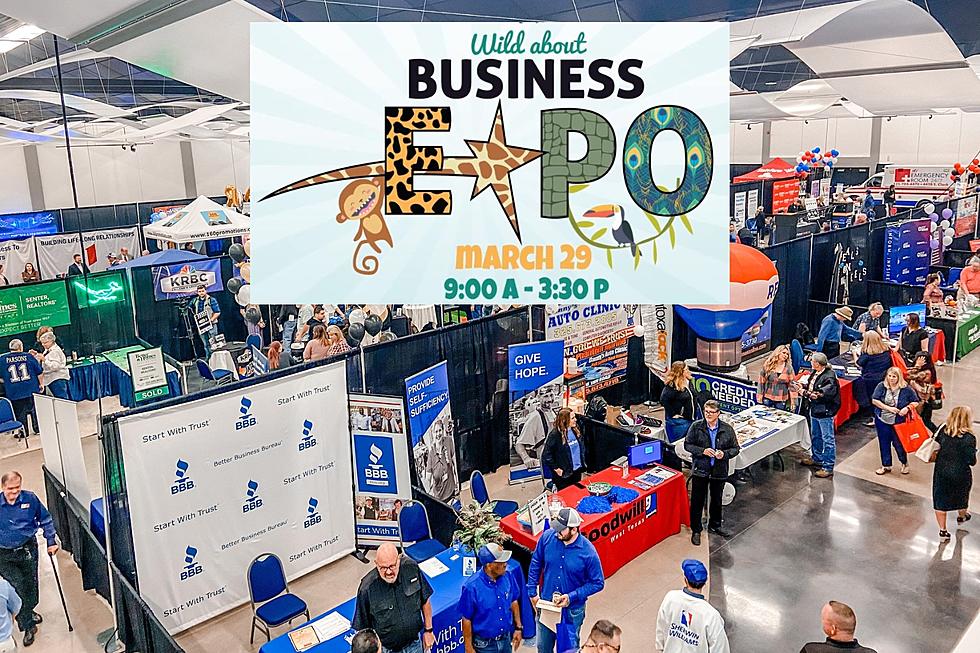 Connect With Other Great Businesses at This Years Abilene Business Expo
Photo by: Abilene COC
The Abilene Chamber of Commerce presents the "Let's Go Business Expo." This year is promising to be bigger and better for all the businesses that are signing up to Participate, besides there is no better than Abilene business and you are invited to participate.
This annual high-energy trade show is where consumers and businesses connect in what Liberty-Grace Bland, the Chambers Program and Communications Director said: "If your business struggled during the past twenty-four months, then this year's Business Expo will help you with its dynamic business to consumer to the business atmosphere."
The Business Expo 2022 will be at the Abilene Convention Center at 1100 N. 6th Street in Abilene on Wednesday, March 29, 2023, from 10:30 am until 3:30 pm.
LOOK: At All of Abilene's Great Businesses at The Abilene Business Expo
This is really a great place to get new leads, meet new customers, and/or give your brand or business some high visibility in and around the Big Country. It's the perfect place to introduce new products, and services or reacquaint yourself with the business community.
The usual "Business After Hours" that follows the Business Expo will also take place and you are invited to participate as food trucks and adult beverage vendors will be on hand for an opportunity to socialize with other community business leaders and owners.
Contact Ashley Knowlton at 325-677-7241 for Booth Space Information.
For more information contact Kim Bosher the Director of Events for the Abilene Chamber of Commerce. Bosher says "the Business Expo offers Abilene Business owners an opportunity to make new customer connections while building business-to-business relationships. The Expo helps any and all the businesses from around Abilene that are willing to participate."
50 Famous Brands That No Longer Exist